As Apple services continue to grow, it is getting close to one billion paid subscribers.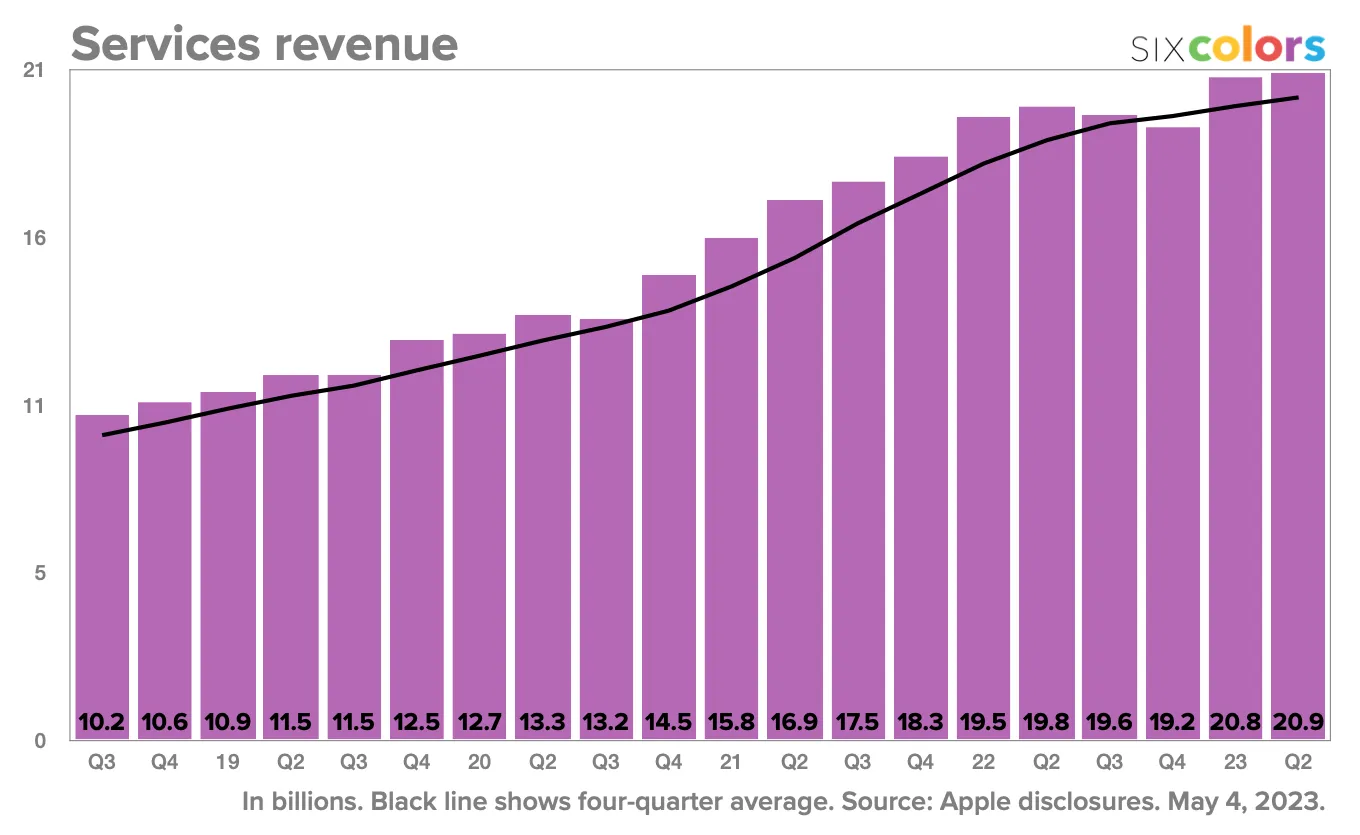 With Services revenue of $20.9 billion, Apple now has nearly twice as many paid subscribers across all of its platforms than it had three years ago.
975 million active subscriptions across Apple's platforms have been confirmed by the company.
When compared to three years earlier, Apple had almost twice as many subscribers.
Apple added more than 150 million additional subscriptions in 2022 alone.
975 million active paid subscriptions to Apple currently exist.
In a news release posted in the Apple Newsroom, CEO Tim Cook stated, «We are thrilled to report an all-time record in Services and a March quarter record for iPhone despite the challenging macroeconomic environment, and to see our installed base of active devices hit an all-time high.
Apple's services business in the March 2023 quarter:
935 million active paid subscriptions, up 3.9% from the fourth quarter of 2022's 900 million memberships.
Services revenue increased by 5.6 percent to $20.9 billion in the first quarter of 2023 from $19.8 billion.
Apple's services business was less than half of it three years ago, in 2020.
In 2022, the Services sector expanded by 150 million.
Apple's services division, in Tim Cook's opinion, is «underpenetrated» in many markets. Also, the Cupertino business disclosed that it has more than 2 billion active devices, which is the same figure as that noted in February.
Apple's massive services division
iCloud, AppleCare, Apple Music, Apple TV+, Apple Arcade, the App Store, and other items are just a few of the many services offered by Apple. Each subscription receives a different count. Apple counts having iCloud+, Apple TV+, and Apple Music separately as having three subscriptions.
Compared to the $97.2 billion in revenue from the same quarter last year, Apple recorded 94.3 billion in revenue for the quarter ending in March 2023. The quarter's net profit was $24.16 billion, and the EPS was $1.52, which was unchanged from the prior quarter. Apple hasn't given earnings projections for the upcoming quarter for the third consecutive year.
Apple may roll out new services, thus the segment's growth is anticipated to continue. Eddy Cue, the head of Apple's services, was reportedly changing the company's Services division to concentrate more on streaming and advertising in May of last year.