How to Make an Online Professional Resume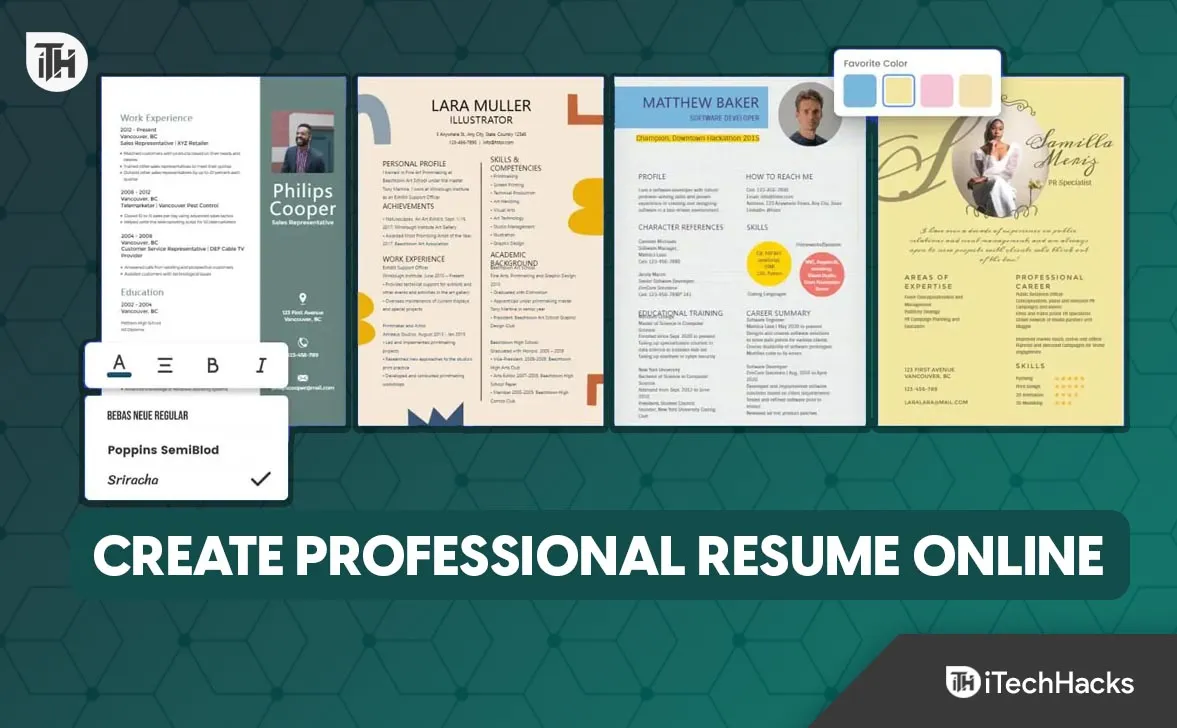 No matter how many abilities and experiences you have, if your resume is well-written and professional, you won't have much trouble finding employment. You should have a professional CV if you want to stand out in the world of job competition and highlight your abilities. Yet, there are countless websites that offer assistance with online resume creation. What resume builder is the best for you, though?
This blog post will guide you through constructing a resume that stands out and shows your abilities, experiences, and accomplishments, whether you're a seasoned professional wanting to refresh your CV or a job seeker starting from zero. You may create a professional CV that distinguishes you from the competition and leads to interesting career prospects with the correct tools and methods.
You won't need to worry if you're looking for solutions to the same problem because this article will assist you. We are here to provide a guidance on the top 10 online resume-building resources.
10 Top Resume Builders for Free Online Resume Creation in 2023
The top websites for building resumes online have been covered in this article. Some, however, are free, while others require a premium account. So that you can choose from them appropriately.
1. Visual CV
Visual CV is the first and top-rated website on our list. With the help of this website, you can quickly and easily generate a resume online using a variety of customizable features and templates. The abundance of professional and contemporary templates is Visual CV's biggest feature. So, you are free to select any template design that goes well with your niche and personal brand. Some templates, however, demand a price. But you can also choose from a selection of solutions that are offered without charge.
2. Canva
Canva is the second-best website on our list. Canva is an online application that lets you create a wide range of creative documents, including resumes, presentations, brochures, flyers, and more. Although its reputation for producing graphic designs may have drawn your attention, it is also a fantastic option for creating resumes. Although this tool is free, a premium subscription is required if you want to access more resume templates.
3. Novoresume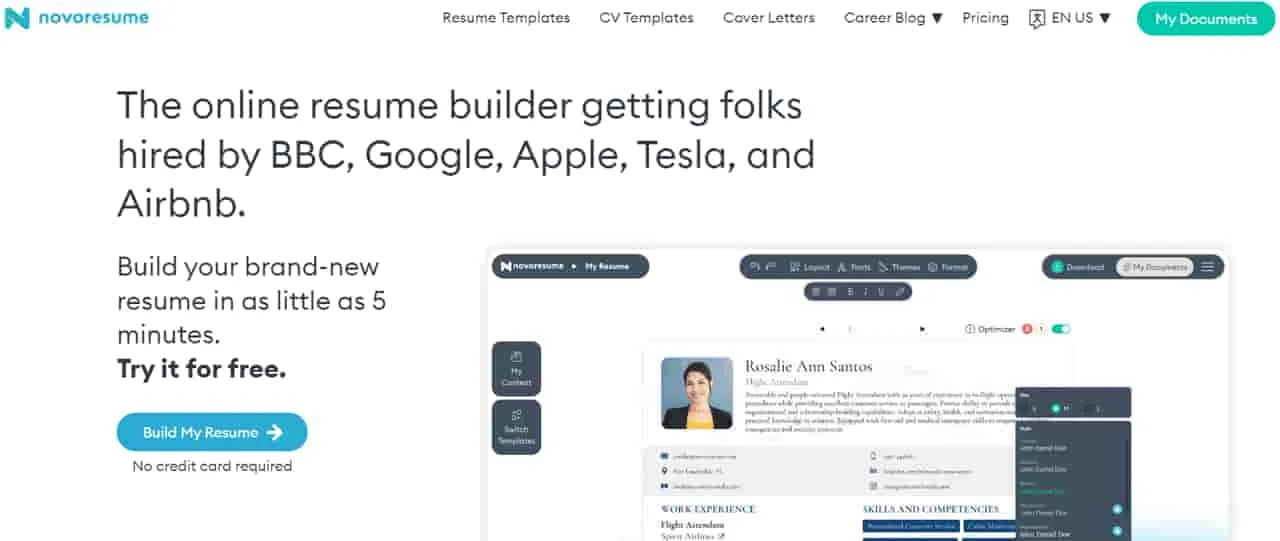 Novoresume is the next website you might choose to use to build a resume online. With just a few clicks, you can quickly and easily build a polished resume using Novoresume. It has a broad selection of contemporary and fashionable resumes in addition to being professional. It provides a wide range of artistically pleasing templates that are suitable for numerous professional types and industries. Using these templates will allow you to produce a distinctive resume that is polished and beautiful because they were thoughtfully made and have contemporary designs.
4. Resume Genius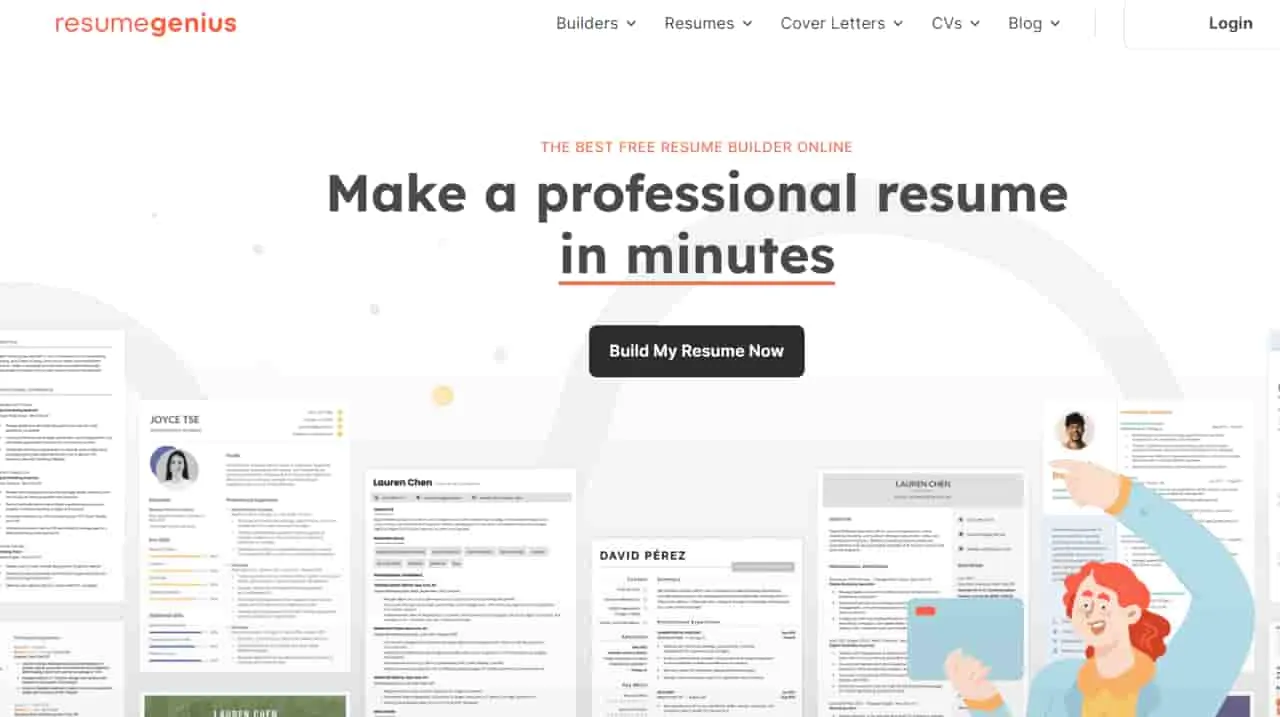 The Resume Genius is among the top websites for building resumes online since it makes it simple for users to construct standout resumes and cover letters. With the help of its user-friendly interface, customizable templates, and many other helpful features, you may create a professional CV.
The platform's step-by-step resume builder is one of its best qualities. The Resume Genius offers helpful prompts and suggestions for each section of your resume as you build it. Simply add your details, including your schooling, work history, accomplishments, and professional experience. Also, as you are entering the information, Resume Genius will automatically arrange it into a resume that appears professional and up to date.
5. Zety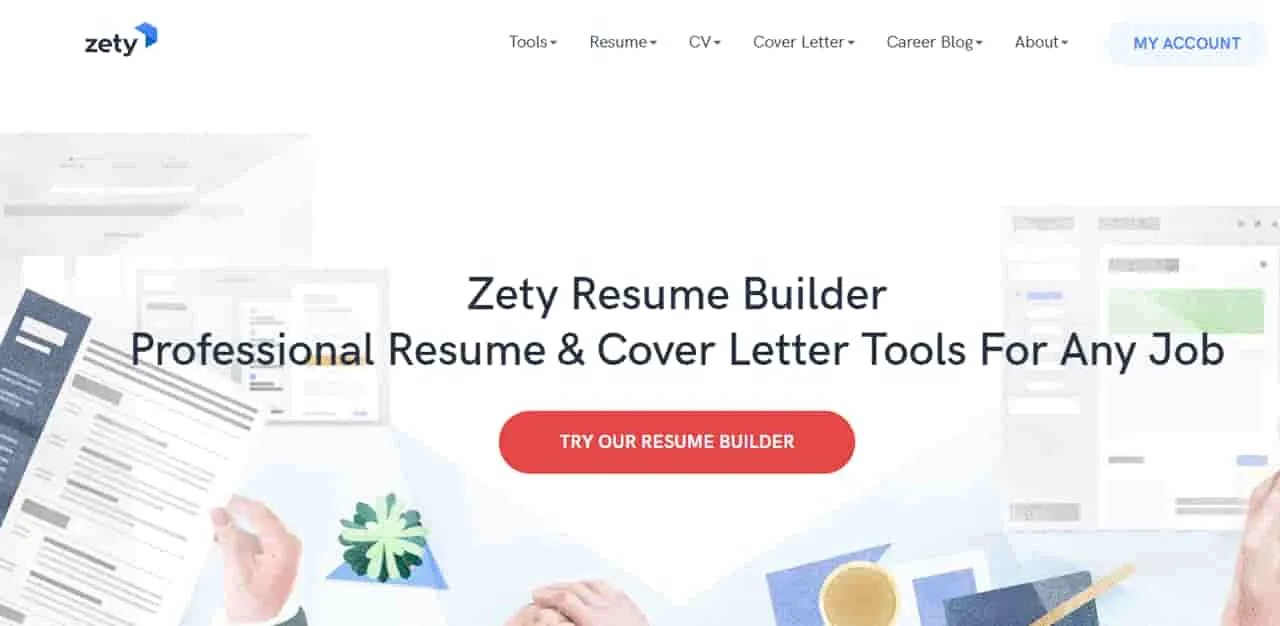 7. Resume.io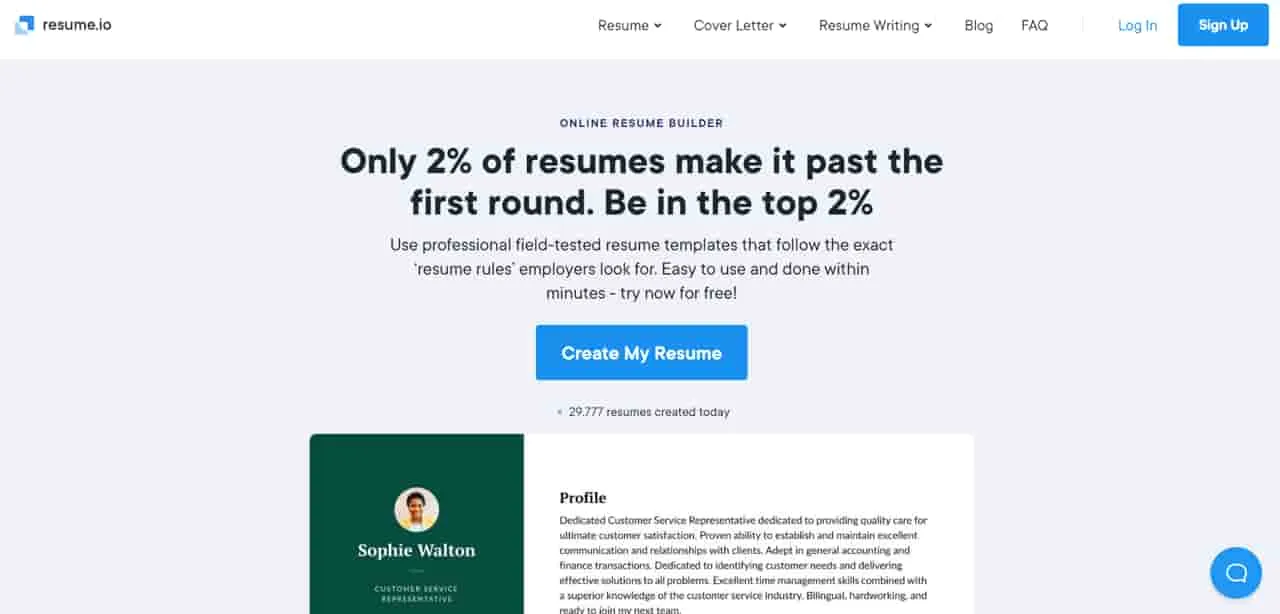 On our list, Resume.io is the second-best website for building a resume online. Due to its user-friendly structure, flexible templates, and other essential features, it facilitates the process of writing a resume and helps in producing one that is both attractive and professional. The cover letter generator on this website, which lets you choose a template and obtain tips for generating effective cover letters that complement your resume, is one of its best features. You can submit a thorough application using this tool, highlighting your enthusiasm and suitability for a particular post.
8. Resume Build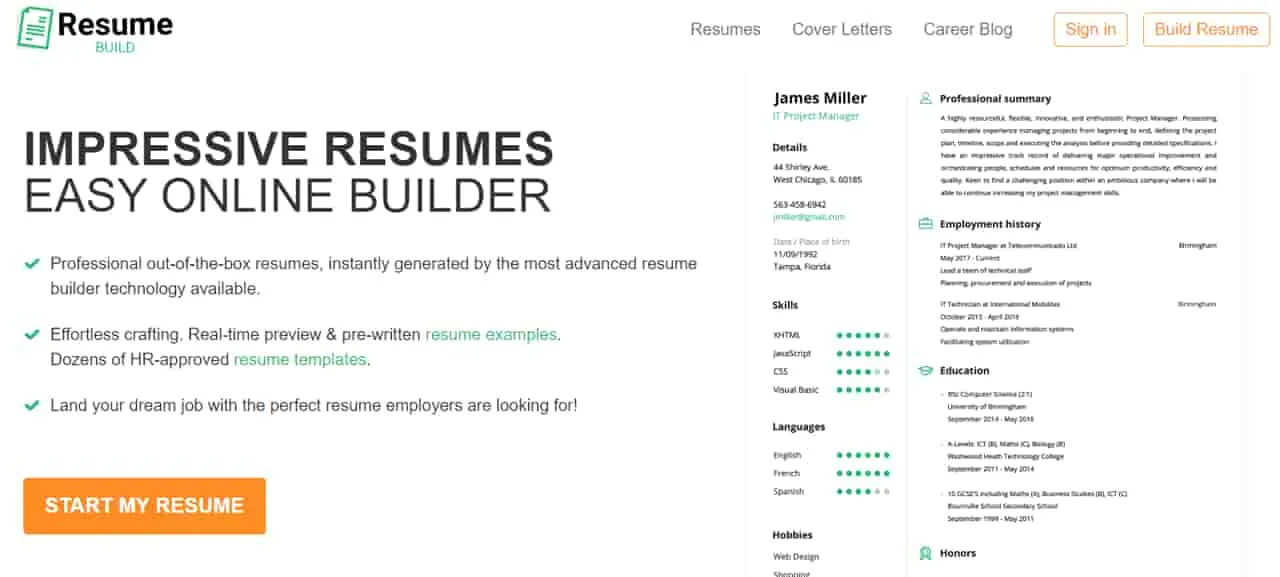 An online resume builder called Resume Create makes it simple and quick to create strong resumes. It offers a straightforward, user-friendly interface that guides you through the resume generation process step-by-step.
The ability to offer flexible material is one of the qualities that distinguishes this website as the best. You can create bullet points and content ideas using the Resume Create, which is based on your industry, job title, and prior work experience. This tool offers suggestions on how to concisely and effectively communicate your responsibilities, successes, and abilities while also saving you time.
9. EnhanCV
One of the top online resume builders on our list is EnhanCV. This resume builder's biggest feature is that it makes suggestions for your resume. It will give you several ideas for how to make your CV stand out. Also, you can provide your friends and relatives a copy of your CV so they can comment on it. While not all templates are free. You must purchase the premium if you want to use additional features and have access to all of the templates.
10. Resume Lab
On our list, Resume Lab is the second-best website for building a resume online. You may create a fantastic cover letter and CV on this website. More than 20 professional templates will be available for you to choose from.
A unique document strength meter powered by AI will be provided to you, and it will compare your resume to those of others who have already made resumes. You also receive written content in advance (such as experience bullet points or a career objective). Also, you can alter any aspect of the template that you have chosen, including the color, font, and other elements.
Conclusion
Making a professional resume online is becoming easier and easier because to the proliferation of websites that offer user-friendly tools and templates. Nonetheless, some people are unsure about which website they should select. The top websites for building resumes online have been discussed in this article. These websites offer helpful information and resources to help people create resumes that are polished, appealing, and stand out to potential employers. Job seekers can successfully emphasize their skills and experiences by utilizing their characteristics, increasing their chances of getting the jobs they want.