How to Obtain & Use the Deepsight Harmonizer in Destiny 2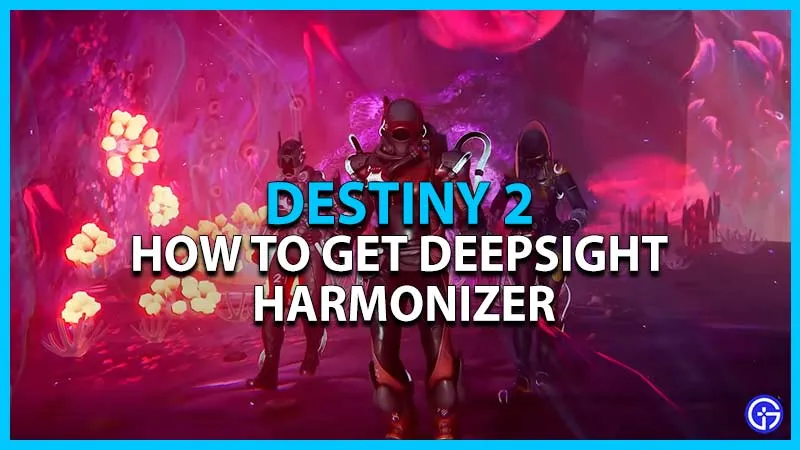 Destiny 2 How to Obtain a Deepsight Harmonizer
The only way to get the Destiny 2 Deepsight Harmonizer is through Season Pass Rank rewards. With the free track of a Seasonal Pass, there are three Deepsight Harmonizers altogether. While a Seasonal Pass's premium track gives you access to an additional three. According to Bungie, during the first release, this will be the only source for this currency.
You can currently only store one Deepsight Harmonizer in your inventory because this new currency does not stack. But, Bungie is probably going to make improvements and provide more ways to obtain Deepsight Harmonizer in the upcoming seasons or perhaps this season.
Deepsight Harmonizer: How to Use
As previously established, you can turn on Deepsight Resonance on your weapons using Deepsight Harmonizer.
Deepsight will cost 1 Harmonizer to activate for weapons not used in raids.
Nevertheless, if you use Harmonzier, you will also need an additional 15 Conquest Spoils.
However, it should be noted that not all weapon instances in Destiny 2 would allow the Deepsight activation. You cannot turn on Deepsight resonance if the weapon pattern has previously been unlocked. Purchased weapon instances from other raid vendors except Xûr and Gunsmith will not support the Harmonizer currency.
Regrettably, any weapons with Deepsight resonance in the past will be ineligible. The weapon instances that you obtained with Deepsight cannot be activated using Deepsight. Also, you are not permitted to use Deepsight on the same weapon more than once.
That concludes the guide on obtaining Deepsight Harmonizer in Destiny 2. If you like this guide, be sure to check out more of our Destiny 2 guides to learn how to obtain Red Border Neomuna weaponry, figure out the sequence of all DLC expansions, and more.