Samsung Galaxy A54 vs iPhone SE (2022): Which smartphone is better?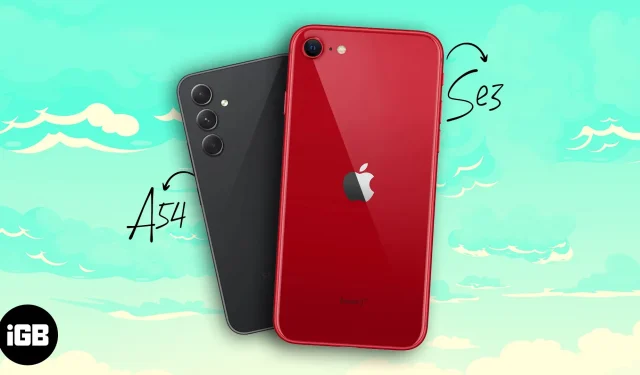 Samsung and Apple have been rivals for a very long time, and each has developed a distinct strategy for appealing to the general public. Although the flagship area has always been the center of attention, a fascinating competition between the Samsung Galaxy A54 and the iPhone SE is currently raging (3rd generation). These two mid-range competitors are eagerly anticipated.
With the Samsung Galaxy A54, you may get a lot of features for a reasonable price. The iPhone SE (3rd generation), on the other hand, combines the strength of Apple Silicon and the comfort of iOS in a smaller, more affordable device.
Let's compare the two inexpensive smartphones to determine which is best, whether you're an Android fan looking for a handset with lots of features or an Apple fan who appreciates seamless integration.
iPhone SE vs. Samsung A54: Specifications
Let's have a bird's eye perspective of the technical specs of both devices so that you have a better grasp before we start into comparing each segment!
Specs
Samsung Galaxy A54
iPhone SE (3rd Gen)
Screen size
6.4-inch AMOLED
4.7-inch LCD
Resolution
FHD+ (2340 x 1080)
1080p (1344 x 750)
Refresh rate
120Hz
60Hz
(Not disclosed officially)
CPU chip
Exynos 1380
A15 Bionic
RAM
6GB
4GB
Memory
128GB
(Expandable up to 1TB)
64GB, 128GB, 256GB
Rear cameras
50MP main (f/1.8)
12MP ultrawide (f/2.2)
5MP macro (f/2.4)
12MP (f/1.8)
Front cameras
32MP (f/2.2)
7MP (f/2.2)
Battery
5,000 mAh
1,624 mAh
(Not disclosed officially)
Connectivity
5G
5G
Size
6.2 x 3.0 x 0.32 inches
5.45 x 2.65 x 0.29 inches
Weight
7.1 ounces
5.09 ounces
Starting price
$449.99
$429
If money is tight, there is much more to take into account before making a purchase in addition to these fundamentals. I have therefore taken into account the features, performance, camera quality, and general user experience of both devices.
You may choose the device that best combines price, performance, and features while also fitting your needs and tastes after reading this thorough comparison.
Design Comparison: Samsung A54 vs. iPhone SE (2022)
With the Galaxy A54, Samsung aims to offer the luxury experience of the high-end Galaxy S23 on a tighter budget. The A54's design shares the same streamlined minimalism. The lenses of the back cameras, which are placed vertically, protrude from the body. But every time I turned the phone face up, I risked scratching the lenses and swaying.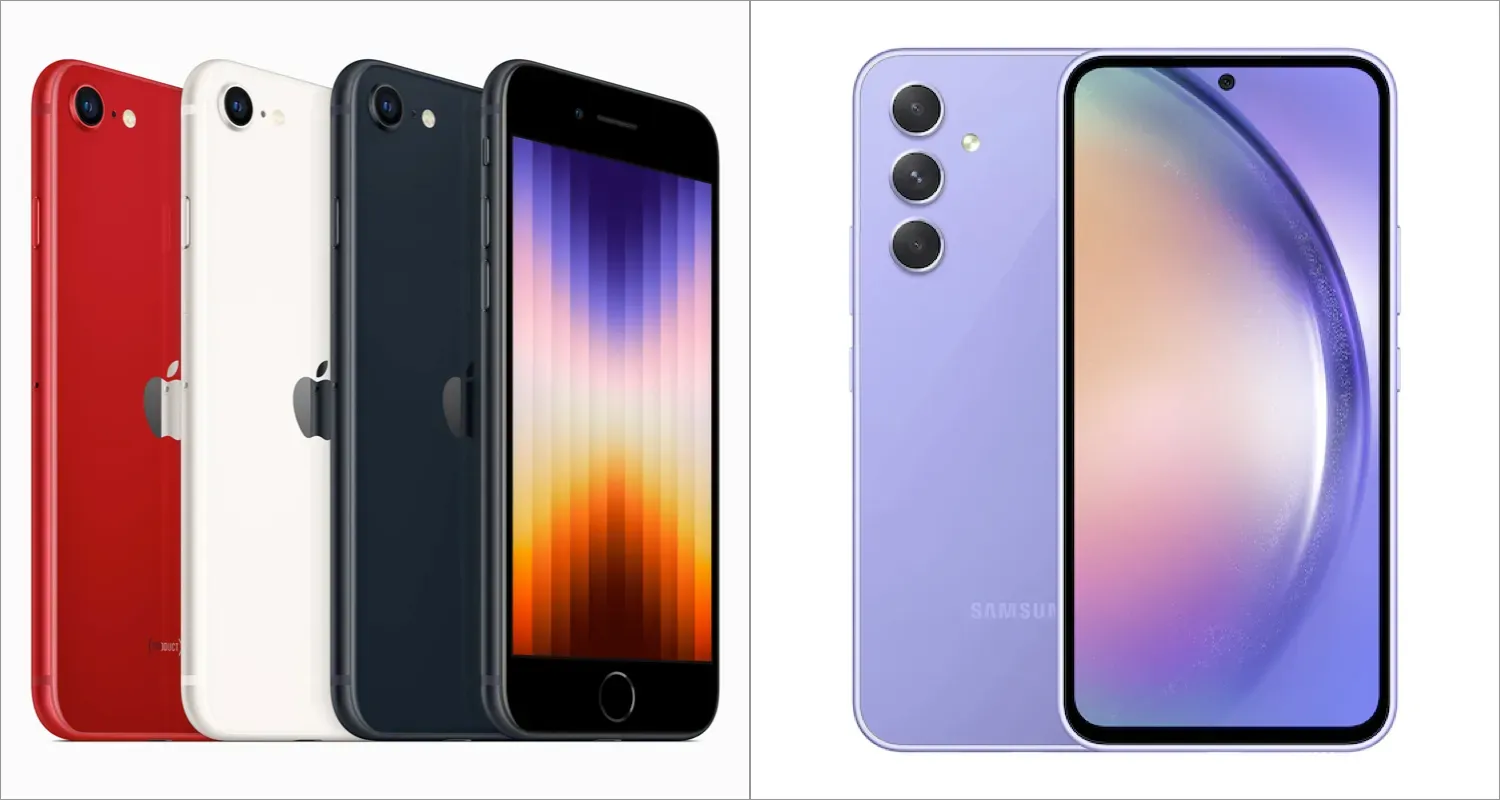 Bezels are quite visible on the front, where they are paired with an Infinity O camera cutout. On both sides of the Galaxy A54, Samsung employed Gorilla Glass 5 for strength. Samsung offers Violet and Black as its two color choices. Due to their IP67 certification, both phones can withstand water for 30 minutes at a depth of three feet.
The Touch ID Home button and large bezels on the top and bottom of the screen, in comparison, make the third-generation iPhone SE look dated. The single camera lens does not protrude nearly as much as the A54, though. In addition to its white and black variations, the iPhone SE also comes in a (Product) Red variant.
The Samsung Galaxy A54 offers an advantage if you desire a contemporary appearance to go with your sense of style. Yet, the iPhone SE is ultraportable since it is smaller, lighter, and more compact.
Display Comparison: Samsung A54 vs. iPhone SE (2022)
With its industry-leading display technology, who can compete with Samsung? No one! You can obtain a 6.4-inch Super AMOLED panel with FHD+ capability even in the midrange price bracket. Its 1000 nits peak brightness, 82.9% screen-to-body ratio, and 20: 9 aspect ratio made it perfect for streaming media.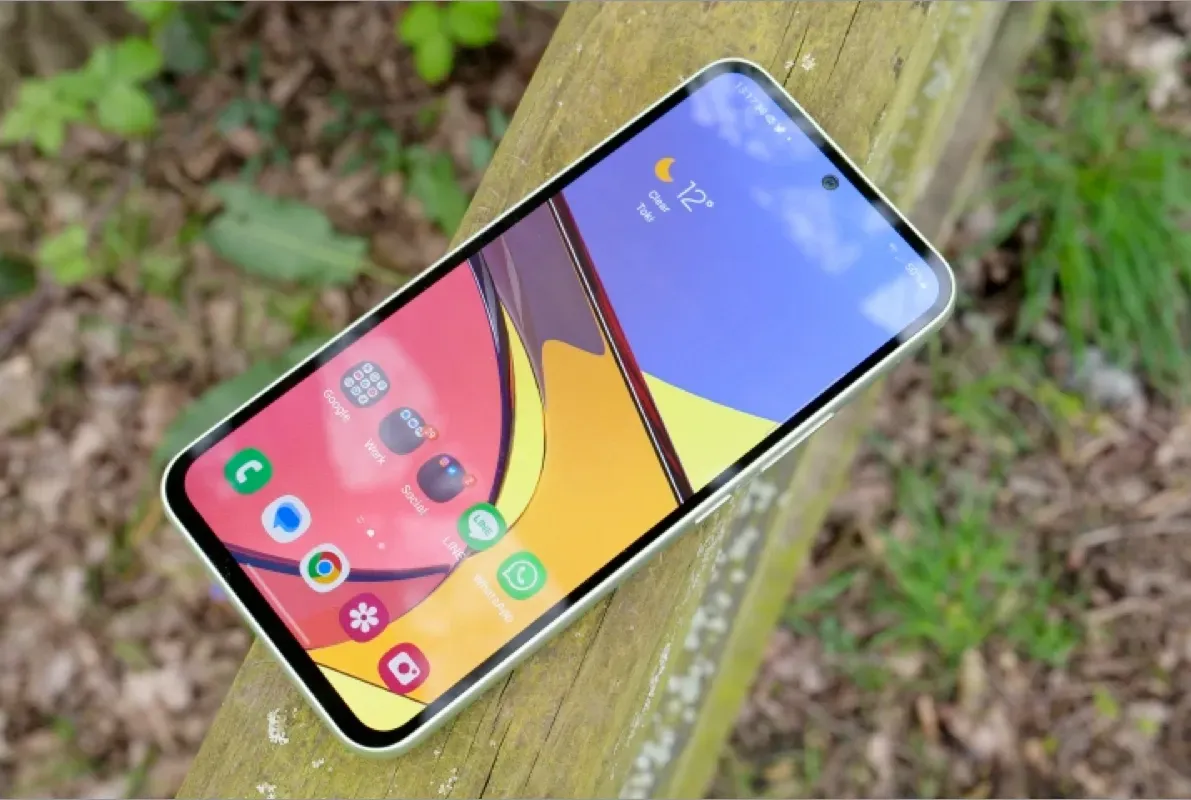 Image Credit: Digitaltrends
Also, because to its 403 PPI, 127.1% Natural sRGB, and 90% DCI-P3 color gamut, the pictures were clearer and sharper. Moreover, the 0.06 Delta-E value guarantees the accuracy of the created colors. Also, thanks to the 120Hz refresh rate, you can enjoy gaming. Your phone is secure thanks to the in-display fingerprint sensor.
Comparing smartphones on the market, the iPhone SE has the smallest screen, measuring 4.7 inches. Also, it sports a respectable LCD screen with IPS technology. I could only stream 1080p videos, which is a shame. I was also disappointed by the maximum brightness of 625 nits and the 326 PPI pixel density.
Due to 114.7% sRGB and 87.2% DCI-P3 color gamut, the video quality was also subpar. Moreover, with a 16:9 aspect ratio, the screen-to-body ratio is only 65.4%. The only positive features are the support for True Tone and Haptic Touch and the fingerprint-repellent oleophobic coating.
Samsung is therefore the undisputed champion in the display market.
Performance Comparison: iPhone SE (2022) vs. Samsung A54
Performance must be your first concern if you want a phone for regular work tasks. Below is a comparison of the two devices' benchmark scores.
| | | |
| --- | --- | --- |
| | Samsung Galaxy A54 | iPhone SE (3rd gen) |
| CPU | Exynos 1380 | A15 Bionic |
| Geekbench 5 Single core | 781 | 1746 |
| Geekbench 5 Multi core | 2633 | 4840 |
| AnTuTu 9 | 519393 | 809887 |
| 3DMark Wild Life | 2821 | 8722 |
Exynos loses to A15 Bionic in CPU tests by a significant margin. However, Apple only managed 52 FPS while Samsung displayed greater stability in the graphic testing.
With the Galaxy A54, Samsung has incorporated its own Exynos 1380. The chip has a Cortex-A78 and Cortex-A55 Octa Core Processor running at 2.4 GHz. Moreover, it has a 0.95GHz Mali-G68 MP5 GPU built in.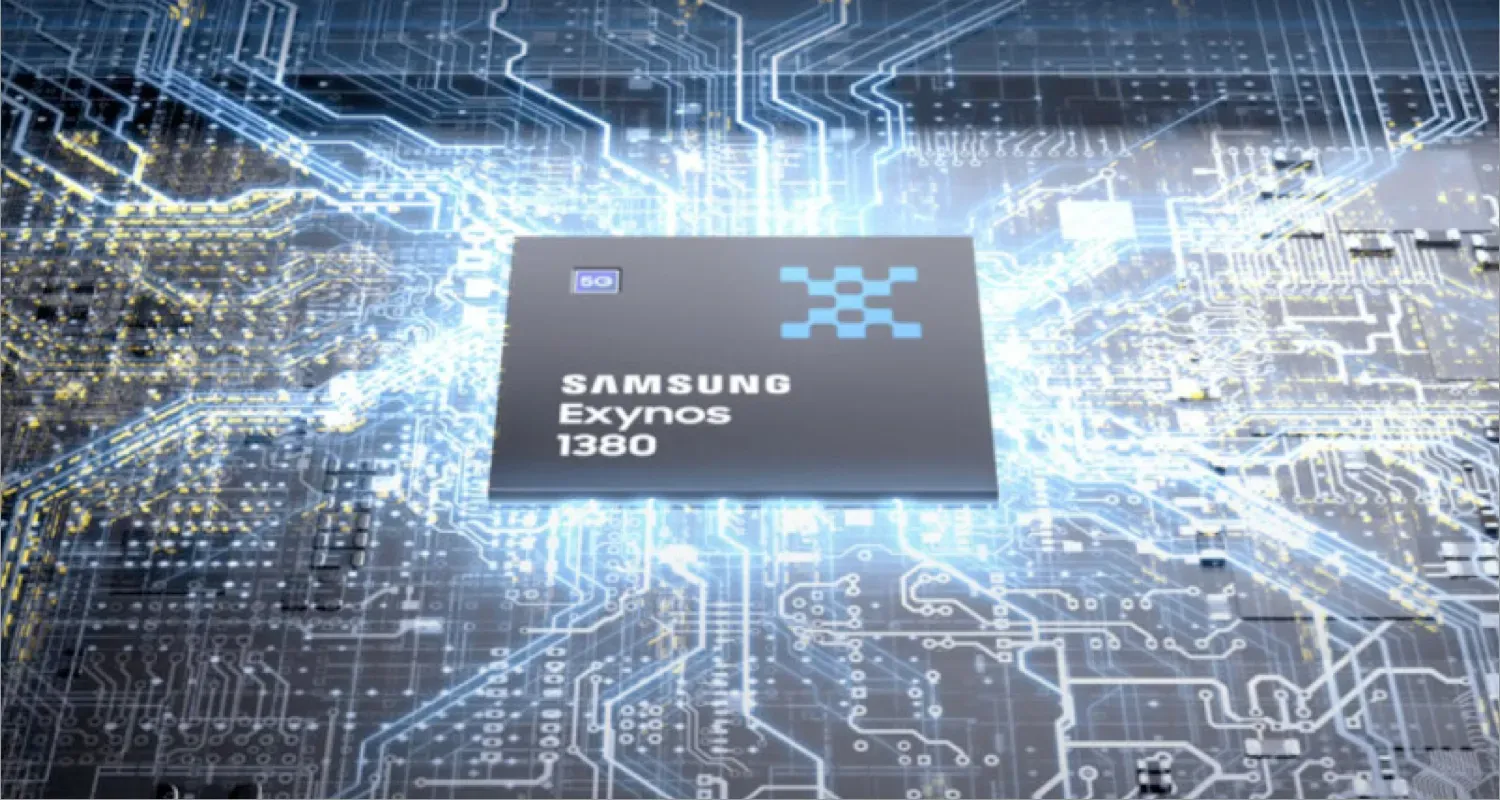 On the other hand, the third-generation iPhone SE has the same A15 Bionic chip that the iPhone 13 does. The 3.22 GHz 6-core CPU of this Apple Silicon chip contains 2 performance Avalanche cores and 4 efficiency Blizzard cores. Moreover, the 4-core Apple GPU at 0.60GHz provides rapid video transcoding. The 16-core Neural Engine also makes AI ML functions possible.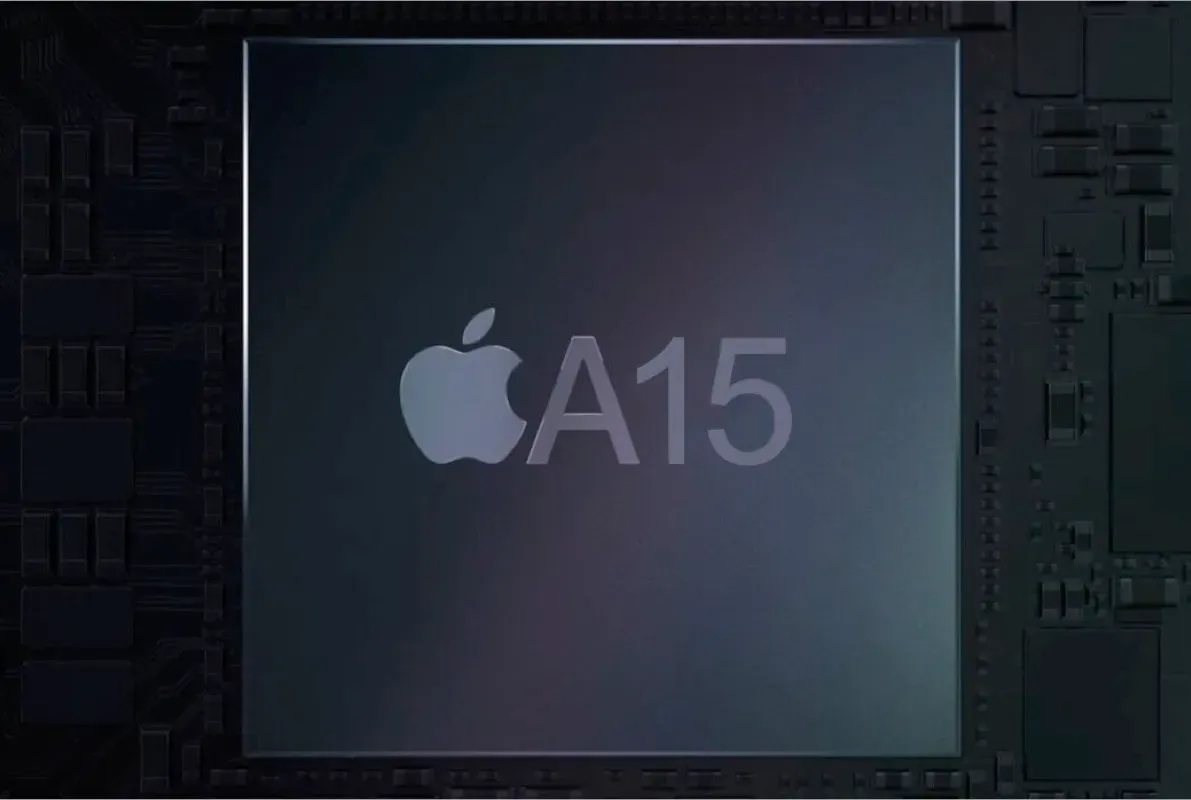 iPhone SE (2022) vs. Samsung A54: Camera
I was eager to compare the cameras of the Samsung Galaxy A54 with the iPhone SE (3rd gen). The Galaxy S23's 50MP primary camera, 12MP ultrawide lens, and macro sensor are also included in the A54. In addition to solid lenses, Samsung has improved camera technology to deliver more realistic-looking colors.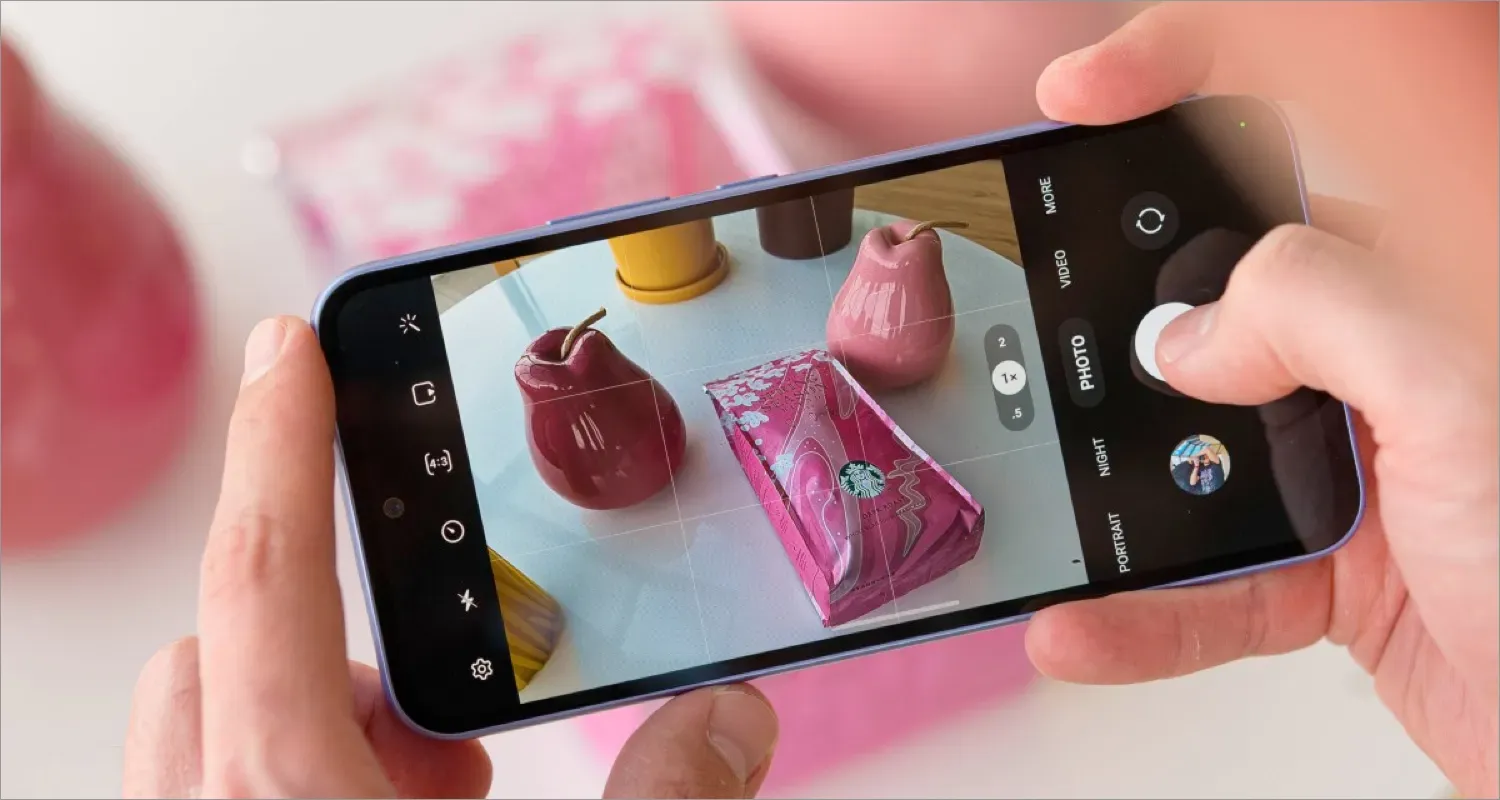 Image Credit: GSMArena
The Single Take method gives the sharpest results and lasts for 10 seconds. The movies are also more steady and detailed thanks to OIS support. A54 has an advantage over iPhone SE thanks to Nightography as well. Hence, in low light environments, you can enjoy less grainy, sharp photographs. Also, the 32MP front camera did not oversaturate the selfies and captured my appearance as it was.
Although having only a single 12MP camera, the hardware of the iPhone SE is nonetheless competitive because of the A15's Deep Fusion picture processing capability. In the presence of enough light, it can take stunning pictures. Furthermore, it has Smart HDR 4 and auto picture stabilization, which can perfectly balance brightness and contrast.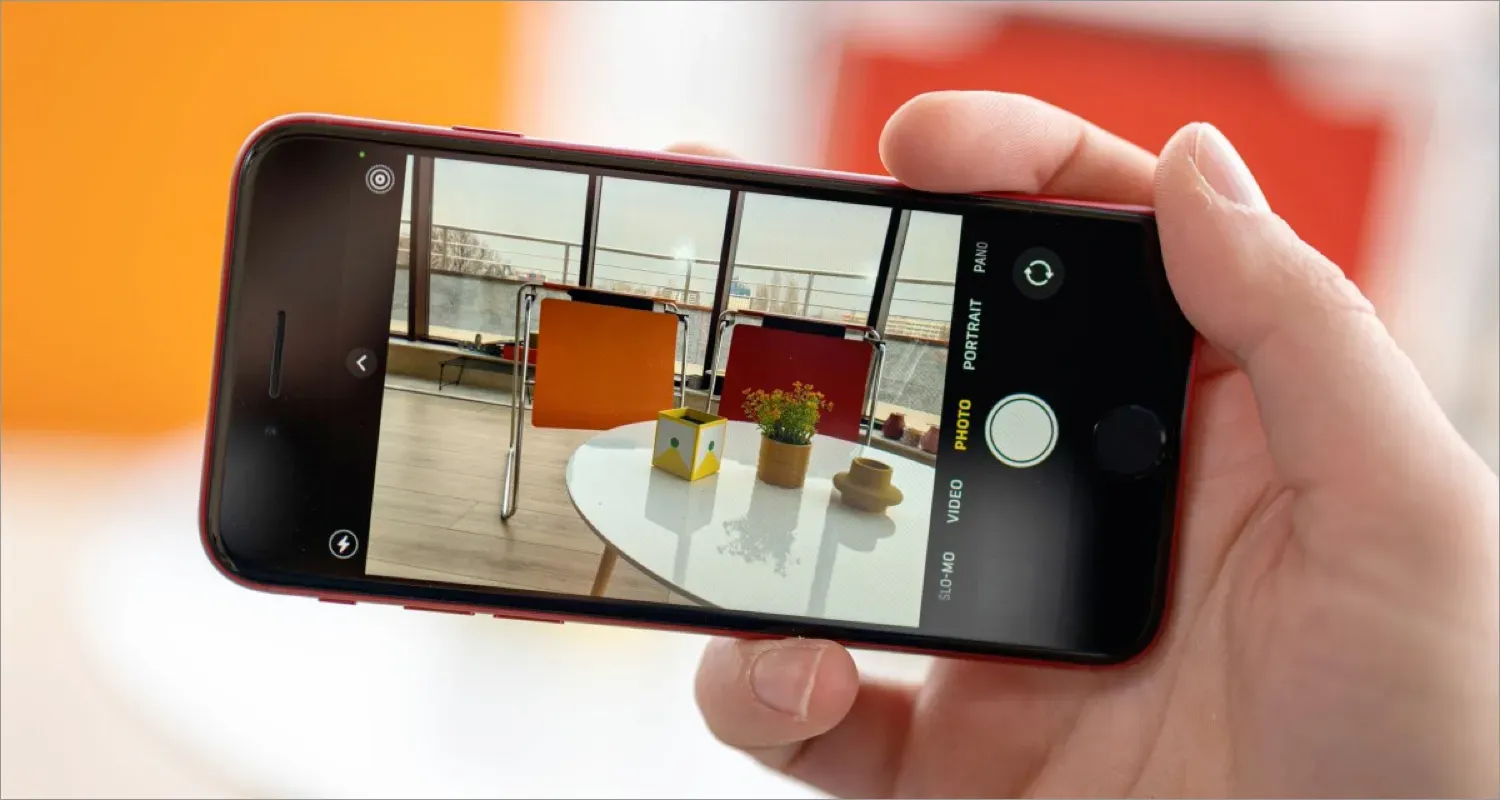 Image Credit: GSMArena
Also, because to the six various lighting options, the portrait mode works beautifully. Its sophisticated bokeh effect, depth control, color enhancement, and avoid overexposure were features I enjoyed. You can record 4K films at a maximum frame rate of 60 and take 8MP pictures concurrently. Cinematic video stabilization aids in the creation of videos.
The iPhone SE camera's only flaws are that it lacks an ultrawide sensor and that it only supports video recording in night mode. As a result, taking images in the dark will be difficult. The 7MP selfie camera is also quite considerate. Only in iPhone SE selfies did I see how realistic the background was. The front camera can capture films in 1080p at 30 frames per second.
iPhone SE (2022) vs. Samsung A54: Battery Life
On the A54, Samsung has crammed a huge 5000mAh battery. With a full charge and a 60Hz refresh rate, I used it for practically a day. You may obtain an average of 10 hours of battery backup if you operate the phone at 120Hz. But while calling itself "Super-Fast," it only offers 25W charging.
On the other hand, Apple asserts that the SE 3 can stream videos for up to 10 hours. According to my experience, the battery's actual size is unclear, although it is less than 2000mAh. It could only be completely charged for eight hours on average, so I had to do it twice a day.
In addition, the charging pace is also slow (20W). Yet, because the battery is smaller, recharging to 50% only required 30 minutes. The iPhone SE 3rd Gen's support for wireless charging is the only benefit.
Memory
If you plan to retain your gadget for a long time, the storage capacity is something you should take into account.
The Samsung Galaxy A54 has 128GB of storage and 6GB of LPDDR5 RAM. Moreover, the UK-only model offers the choice of 8GB RAM with 256GB of storage. Moreover, you may increase the capacity by up to 1TB via the MicroSD card slot. You will therefore never run out of room.
In contrast, the iPhone SE 3 comes standard with 64GB, 128GB, or 256GB of storage space and has 4GB LPDDR4X RAM. Yet, it is apparent that the higher storage option will affect the cost. Keep in mind that the iPhone SE has a lower memory bandwidth than the A54.
Operating system
Which OS you choose ultimately determines your choice, regardless of the phone's characteristics.
With the renowned OneUI and the most recent version of Android, version 13, the A54 features easy navigation. You can also take pleasure in personalizing your phone. Samsung has also introduced a four-year upgrade guarantee in an effort to rival Apple. The multi-layered Knox Security system is another feature of the Samsung Galaxy A series that is well known. Also, you can share sensitive information with varied access rights using the Samsung-only Private Sharing function.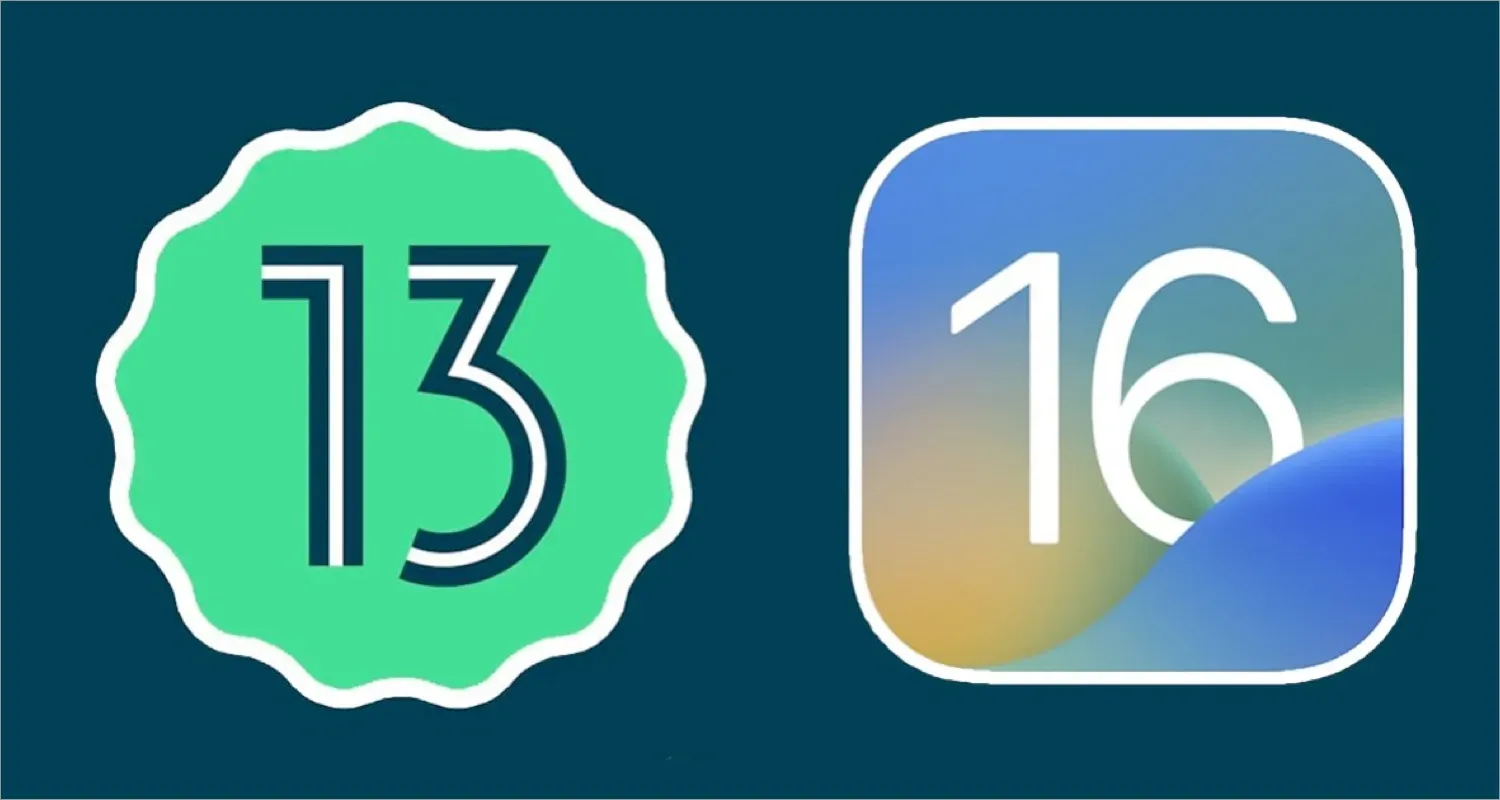 The iPhone SE 3rd Gen comes with the most recent version of iOS 16, and it will receive software updates for at least five years (until 2027). It is thus completely future-proof. iOS is the reason I will always select an iPhone. If you already own Apple products, the new iPhone SE will seamlessly integrate into your existing environment.
Prices of the Samsung A54 and iPhone SE (2022)
In the mid-range market, there is a competition between the Samsung Galaxy A54 and the iPhone SE 3rd Gen. The base model is available for $449 or $429, respectively. Nevertheless, Samsung offers 128GB storage at this price, whilst the base iPhone SE model only offers 64GB. Apple adds $50 for storage alternatives with more space.
iPhone SE vs. Galaxy A54 – Which smartphone model should you purchase?
We've reached our conclusion in what I believed was a fierce duel between the Samsung Galaxy A54 and the third-generation iPhone SE.
The Samsung Galaxy A54 has a contemporary design, a sharper display, a better camera module, more substantial memory, and a lengthy battery life. Also, it offers free gifts with purchases. Freebies include a 6-month subscription to SiriusXM Streaming, 2-months of Adobe Lightroom, and 6-months of Microsoft 365 Basics. It offers 100 percent value for the money.
The iPhone SE 3rd Gen is a good option if you want a powerful performance for daily work while saving some money.
What do you decide? Tell me in the comments section below.