The top 5 SIM cards for visiting the USA in 2023
Everyone enjoys traveling, but going outside of one's own country requires additional planning. You require a SIM card in addition to all the clothing and accessories in order to maintain connectivity. When traveling abroad, choosing international plans is not the best option, especially if you intend to stay there for an extended period of time. Your international travel arrangements will leave you with significant debt when you return. The greatest choice for staying connected while traveling and avoiding expensive expenses is to utilize an overseas SIM card.
The finest SIM card to use when visiting the USA is now the question. You must take into account a number of factors while selecting a SIM card, including connectivity, data plans, availability, etc. Choosing one among the various possibilities available can be difficult. The top 5 SIM cards for traveling in the USA in 2023 will be covered in this post.
The top 5 SIM cards for visiting the United States
You can select from a variety of SIM cards when visiting the USA. The top 5 SIM cards for visiting the USA are given below.
Google Fi SIM Card Kit
One of the greatest SIM cards you can use when visiting the USA is the Google Fi SIM card kit. You will only be charged for the data you really use thanks to its flexible data plans. Additionally, it offers bill protection, which guarantees that even if you use data past the allotted amount, you will only be charged $60.
Almost 200 nations are covered internationally using the Google Fi SIM card. The Google Gi SIM card's unlimited data package includes Google Pass, which you can only use if you own a Google Pixel phone. The SIM card does have some restrictions, such as the possibility of data throttling after utilizing 15GB of data.
Cricket BYOD
The Cricket BYOD SIM card is another excellent option for travelers to the USA. There are three various sizes of this SIM card: Normal, Mini, and Nano-SIM. International calling is available on the SIM card in 35 different nations. Moreover, there will be no activation cost and no monthly taxes to pay.
You need a GSM-capable smartphone to use this SIM card. You should also check to see whether your smartphone is locked to a different carrier.
Mint Mobile Prepaid SIM Card
You might also think about getting a prepaid SIM card from Mint Mobile. Four data plans are available: 4GB per month, 10GB per month, 15GB per month, and Unlimited. These data packages all include limitless texting and calling. You also get access to nationwide 5G and 4G LTE service.
If the SIM card doesn't work out for you, you may seek for a refund using Mint Mobiles' seven-day money-back guarantee.
T-Mobile Prepaid SIM Card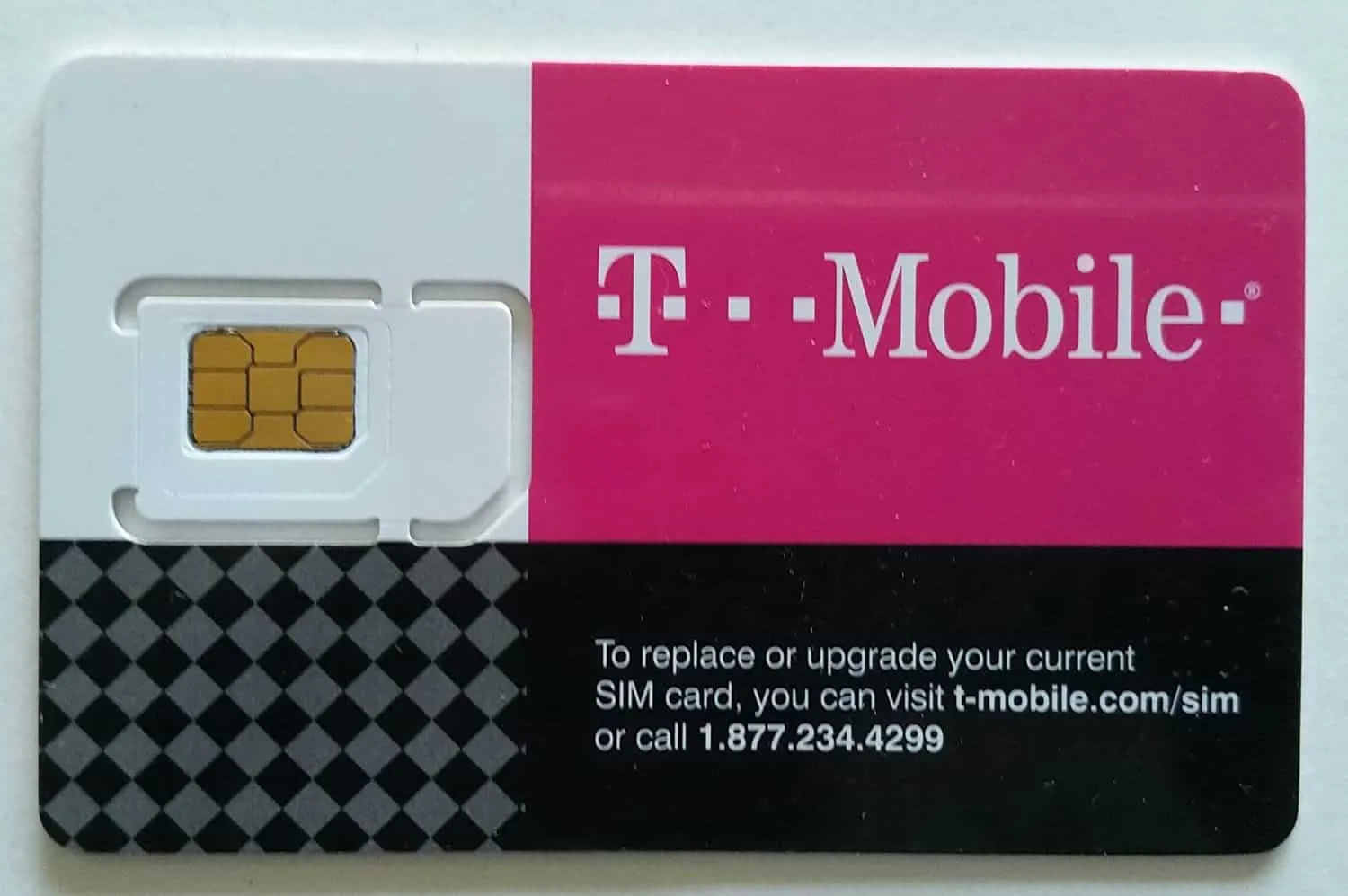 Prepaid SIM cards from T-Mobile are easily accessible and provide limitless high-speed data, calls, and text messaging. If your phone supports Nano-SIM, you can use the T-Mobile SIM card since it is Nano size. If your phone only supports CDMA, you won't be able to use this prepaid SIM card because it only supports GSM.
The 4G LTE network is covered by this prepaid SIM card. Please be aware that Wi-Fi Hotspots cannot be used with the T-Mobile Prepaid SIM card.
Verizon Prepaid SIM Kit
For phones and hotspot devices, Verizon offers the best prepaid SIM cards. Their prepaid SIM card delivers 4G LTE service across the country. There are three sizes available for Verizon Prepaid SIM kits: Regular, Nano, and Micro.
You need a mobile phone that is unlocked for all carriers in order to use this SIM card. You can be sure to have unrestricted internet, voice time, and texting with 4G LTE coverage.
Conclusion
The top 5 SIM cards for visiting the USA are listed above. You may easily obtain these SIM cards before flying to the United States. But, you must make sure that the phone is unlocked for all carriers before you purchase any of these SIM cards. You won't be able to use these SIM cards if your phone is locked for a specific career.
FAQs
Where To Buy A USA SIM Card?
You can purchase a USA SIM card at the international airport, official retailers, convenience stores, and railway stations if you're visiting the country.
Can I Buy SIM Card In The USA As A Tourist?
As a visitor, you can purchase pre-paid SIM cards in the USA. When you arrive there, you may pick up SIM cards from different providers including Verizon and T-Mobile.
What's The Best SIM Card To Use In The USA?
We've provided a list of some of the top SIM cards you can get for trips to the USA. The top prepaid SIM cards in the USA include those from T-Mobile, Verizon, AT&T, and others.