Upcoming Apple products in 2023: A complete guide

Even though we are approaching the end of 2023, Apple still has two more events scheduled for us in September and October. Just like every year, Apple is expected to unveil its flagship hardware products at these events. And in this post, I would like to share details about these upcoming Apple products with you.
New Apple products launching in 2023
From the iPhone 15 series to new upgraded Macs with M3, there are several new Apple products that could launch before the end of 2023.
1. iPhone 15 lineup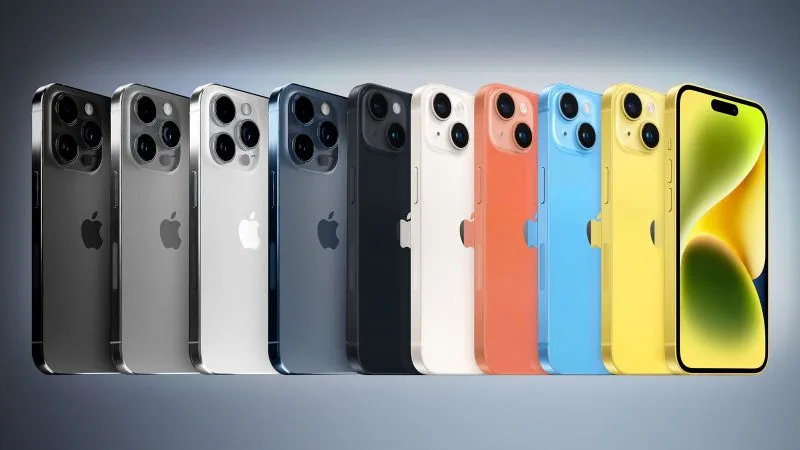 Source: MacRumors
One of the most hotly anticipated products that Apple will launch in 2023 would be the iPhone 15 series. This would include the standard iPhone 15, iPhone 15 Plus, iPhone 15 Pro, and iPhone 15 Pro Max, which could possibly be renamed as the iPhone 15 Ultra.
The iPhone 15 Pro and Pro Max are expected to feature a curved titanium chassis with thinner bezels. Several reports have also suggested that the mute switch will be replaced by a solid-state Action Button that can be used to trigger useful actions, as we've seen on Apple Watch Ultra.
Besides that, both flagship models are also expected to arrive with Apple's A17 SoC, which would be the first 3nm chip on a smartphone, paired with a 48MP periscope lens that will allow up to 6x to 10x optical zoom. Moreover, their base variant may offer 256GB of storage, which can go as high as 2TB.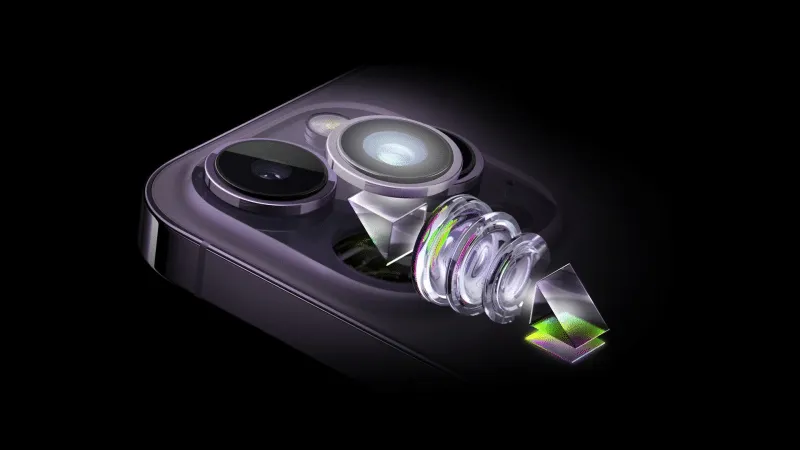 As far as the standard iPhone 15 and iPhone 15 Plus are concerned, Apple is predicted to finally replace the notch with the Dynamic Island. However, on the downside, both the standard models will feature last year's A16 Bionic SoC, and you won't get the periscope lens or the rugged titanium chassis.
While the iPhone 15 series may seem like an incremental update with subtle design changes and new colors, all models could come with a larger battery. Notably, Apple is expected to finally replace the Lightning port with a USB-C port across the whole iPhone 15 lineup in accordance with the EU mandate.
2. iPhone SE 4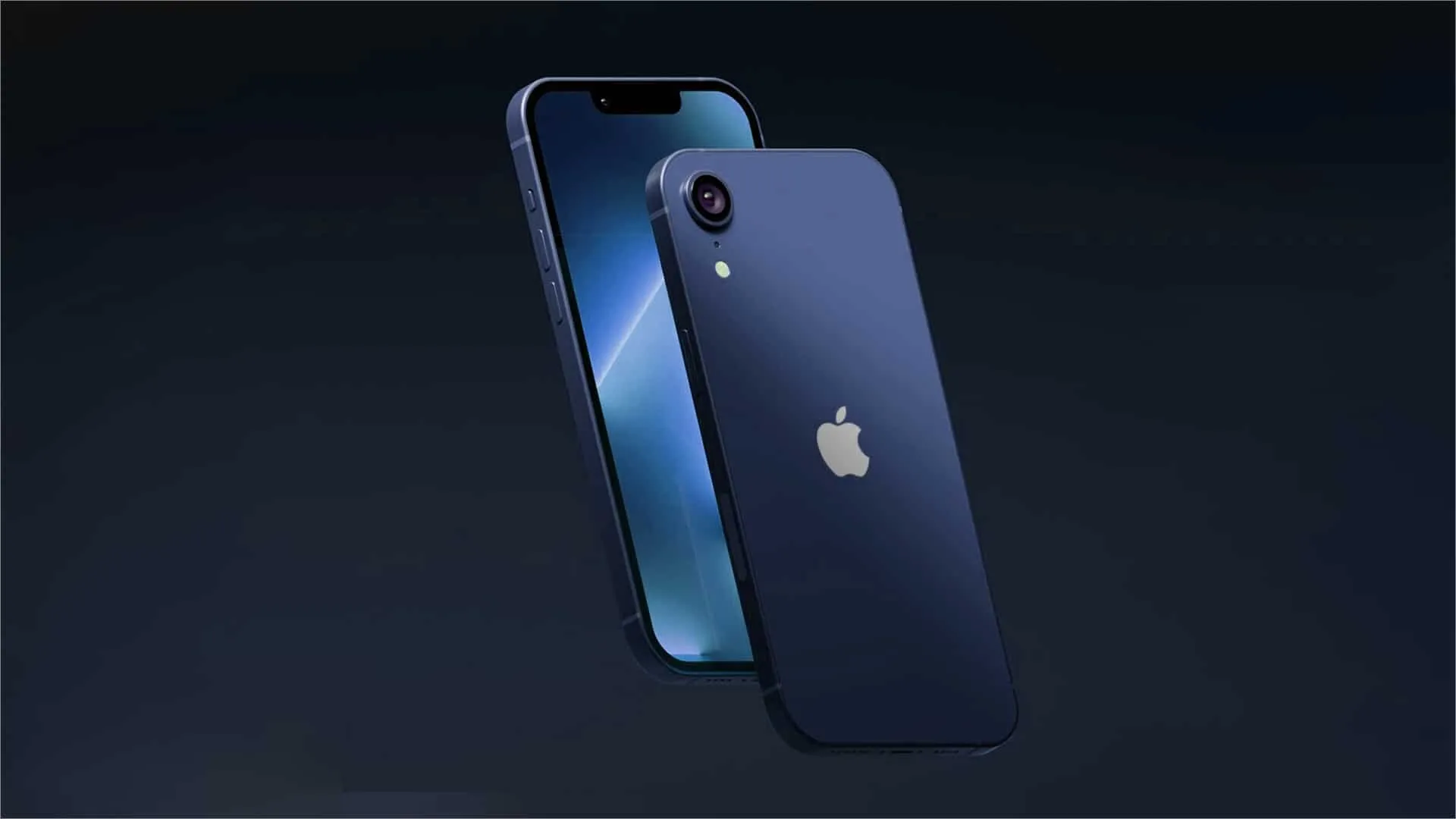 Although it seems highly unlikely to happen in 2023, many industry insiders and leakers have suggested that Apple could be working on a new model of iPhone SE. And, this time around, Apple might finally get rid of thick bezels and Home Button.
The iPhone SE 4 will most probably arrive with a 6.1-inch OLED display with a notch, which would make it the first iPhone SE to support Face ID. However, in order to keep costs low, it's expected to only feature a single camera.
Fortunately, to make its budget offering a compelling option for consumers, Apple is said to equip the iPhone SE 4 with a USB-C port, possibly along with the new Action button, just like the flagship iPhone models. Further, it would also feature a newer chipset along with Apple's custom 4nm 5G modem.
3. Apple Watch Series 9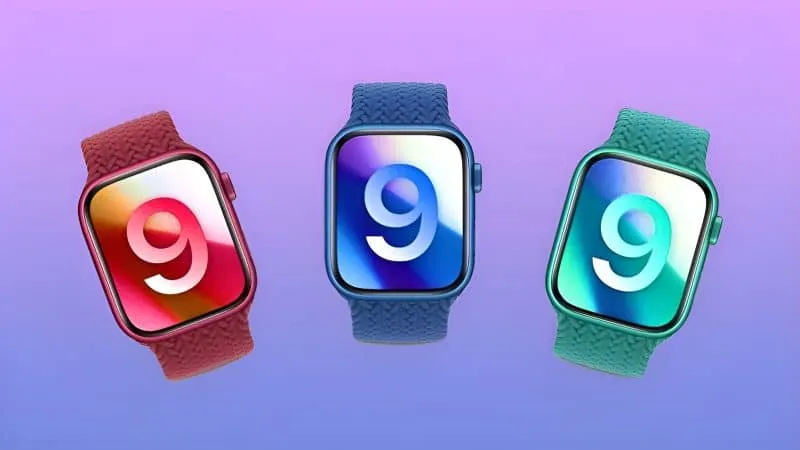 Apart from the upgraded iPhone 15 Series, Apple will most probably also launch the Apple Watch Series 9, which will bring a much-needed spec bump in the form of the S9 chipset alongside a handful of new features.
Unlike the S8 chip, which brought minimal upgrades over its predecessor, the S9 is predicted to be based on an entirely new architecture. This would boost the overall performance and battery life of the Apple Watch Series 9.
While the Apple Watch Series 9 may not offer a major overhaul compared to the Series 8 in terms of features or design, Apple is expected to replace the existing band attachment mechanism with a magnetic mechanism. This new mechanism would allow users to swap watch bands with ease.
4. Apple Watch Ultra (2nd generation)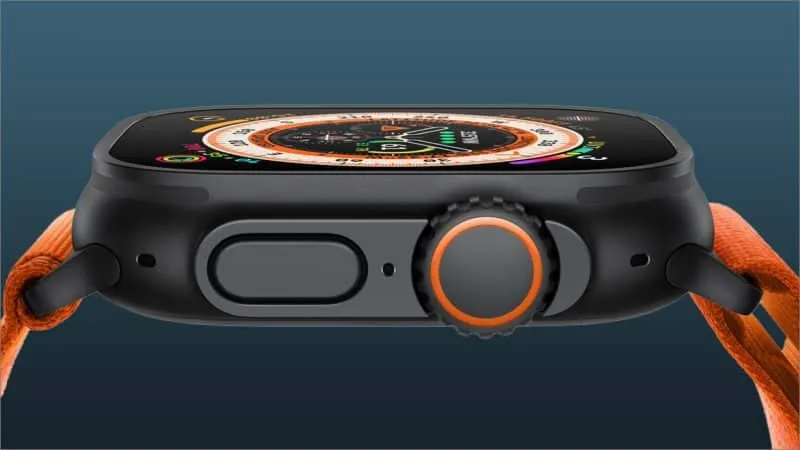 Alongside the Series 9, Apple is also said to release the second generation of the Apple Watch Ultra, codenamed N210. Although the upgraded Apple Watch Ultra will not bring drastic changes in terms of its design, it will most probably be available in a new dark grey color and feature Apple's upgraded S9 chipset, along with new software features and watch bands.
Thanks to a new chipset, the Apple Watch Ultra will be more power efficient and offer an even longer battery life. Additionally, Apple could also add the emergency SOS feature to the upgraded Apple Watch Ultra, which would make it an even more robust option for adventurers than its predecessor.
5. M3 iMac, MacBook Air and 13-inch MacBook Pro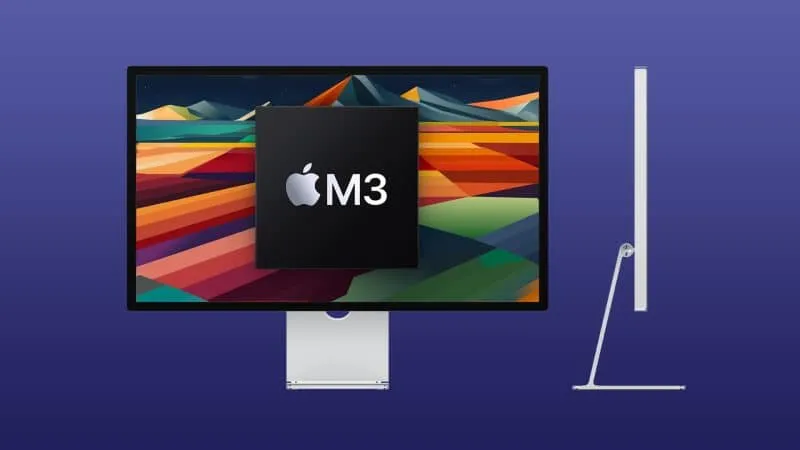 Although the iMac didn't last too long, thanks to the introduction of the Mac Studio, rumors so far suggest that Apple is working on three new variants of the M3 SoC codenamed Ibiza, Palma, and Lobos which may make their way to a refreshed 24-inch iMac or an entirely new model with a larger display.
According to Bloomberg's Mark Gurman and several other industry insiders, we can expect new M3 iMacs in October, potentially alongside a refreshed 13-inch MacBook Pro, ‌Mac mini‌, and ‌MacBook Air‌ models. In contrast, higher-end Macs with M3 Pro, M3 Max, and M3 Ultra are not expected until 2024.
6. Larger iPad Pro and upgraded iPad mini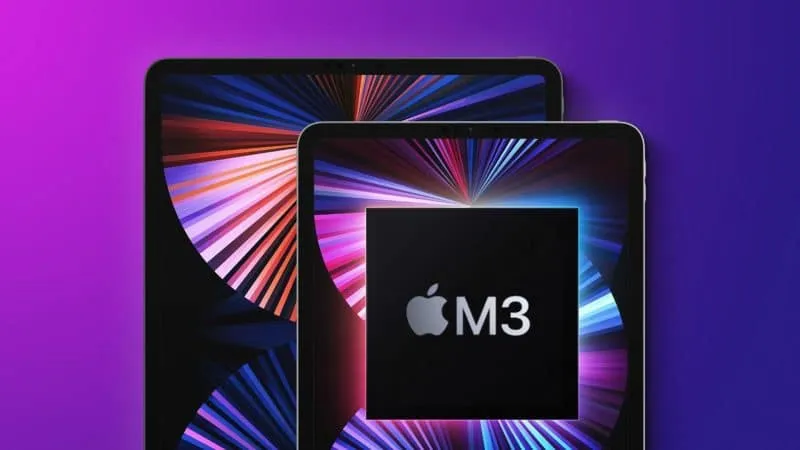 If rumors are to be believed, we might get to see the new iPad models being launched by Apple before the end of 2023 or Q1 of 2024.
In 2021, some rumors supported by Mark Gurman's initial report revealed that Apple could be working on revamped iPad Pros with much larger 14-inch and 16-inch mini-LED displays. Although this was soon retracted by Mark Gurman, we still expect to see Apple going ahead with the launch in October of 2023 if we go by their previous release timeline.
Regardless of the exact date the new iPad models could be released on, it's predicted that they will be powered by Apple's newest 3nm M3 chip, which would help improve the new iPad's battery life. And, if we are lucky enough, we might also get to see a new iPad Mini with a better display and A17 SoC.
7. AirPods Max 2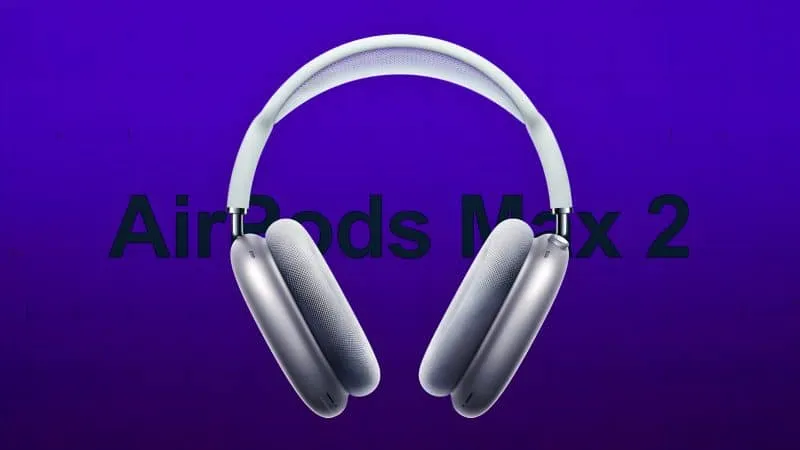 Unlike other AirPod models, AirPods Max is the only product that has not been updated since its release in 2020. However, this could finally change in 2023 with the release of the second-generation AirPods Max, which are said to bring in several new features and refinement over its predecessor.
Apple would most probably replace its current H1 audio processor with an upgraded H3 audio processor, which would allow the AirPods Max to offer better noise cancellation along with support for features like Conversation Awareness, Adaptive Audio, and Personalized Volume, akin to AirPods Pro 2.
Aside from the aforementioned improvements, patents granted to Apple also suggest that the upcoming AirPods Max may ditch the Digital Crown for multi-touch gesture control that would allow you to control aspects of your music with ease. Additionally, we could also see a redesigned Smart Case with a magnetic clasp to store and put them into low-power mode.
Apple products released and announced in 2023
While we can't wait to hear more about Apple's upcoming products, there are several other products that were released or announced by Apple in 2023. Here's a list of all the Apple products released or announced so far.
1. 14-inch and 16-inch MacBook Pro (2023)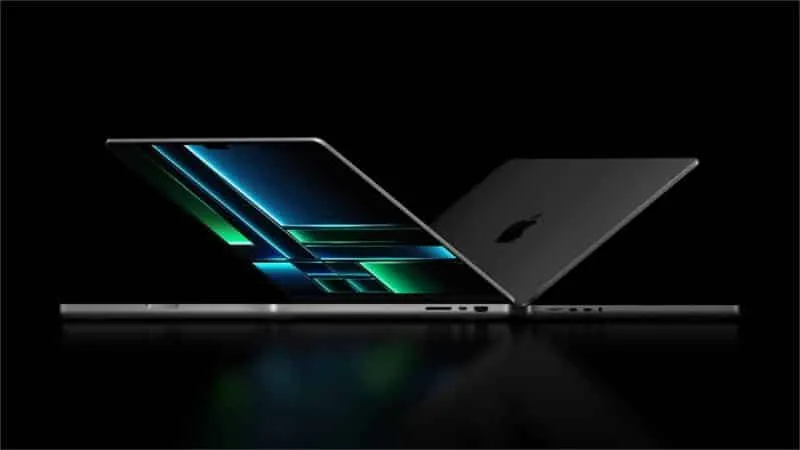 Both the 14-inch and 16-inch MacBook Pros were equipped with immensely powerful M1 Pro and M1 Max chips back in October 2021. However, Apple released refreshed MacBook Pro models with updated M2 Pro and M2 Max in January 2023, elevating their processing power.
This time around, Apple hasn't made any changes to the overall design of the new MacBook Pros. However, to Apple's credit, the renewed MacBook Pro models deliver up to 20 percent CPU and up to 30 percent better GPU performance compared to a maxed-out MacBook Pro with M1 Max.
For creative individuals and professionals, Apple has equipped its newest MacBook Pro models with up to a whopping 96GB of Unified Memory and up to 30 GPU cores. Additionally, they now feature an HDMI 2.1 port, which should allow them to support video output at up to 8K 60Hz or 4K 240Hz.
Additionally, Apple states that the upgraded MacBook Pro models will offer the longest battery life ever seen on a MacBook Pro. This comes as quite a surprise, given the raw processing power delivered by Apple's powerful M2 Pro and M2 Max chipsets. Overall, the new MacBook Pros offer an excellent upgrade for professionals who need a great laptop with zero compromises.
2. 15-inch MacBook Air with M2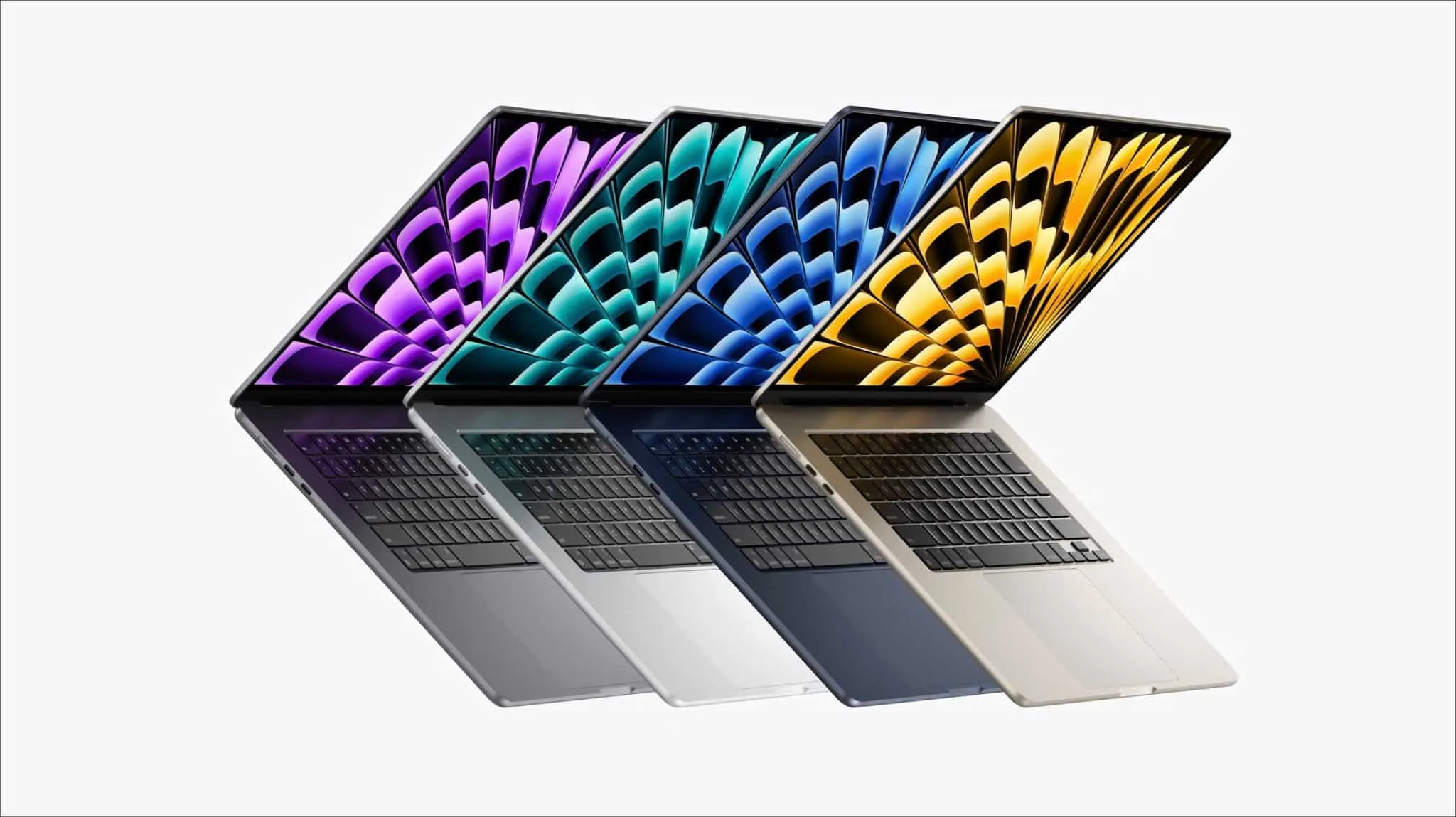 Launched in June 2023, the 15-inch MacBook Air is the first 15-inch laptop from Apple in over a decade. Like the 13-inch model, the 15-inch MBA is equipped with a M2 chip. It offers an 8-core CPU, 10-core GPU, and 16-core Neural Engine, along with up to 24GB of Unified Memory, outperforming the best-selling 15-inch PC laptops with Intel's Core i7 by up to two times.
The new 15-inch MacBook Air measures 13.4 x 9.2 x 0.63 inches and weighs 3.3 pounds, which makes it one of the most portable 15-inch laptops on the market. It's available in four colors, including midnight, starlight, space gray, and silver, along with a color-matched USB-C to MagSafe 3 charging cable.
Unlike like the 13-inch M2 MacBook Air from 2022, The 15-inch MacBook Air offers a larger 15.3-inch Liquid Retina display, a six-speaker sound system, and a 66.5Wh battery for up to 18 hours of standby. Plus, the new MacBook Air also features a 1080p FaceTime camera and two Thunderbolt 4 ports.
3. Mac mini with M2 and M2 Pro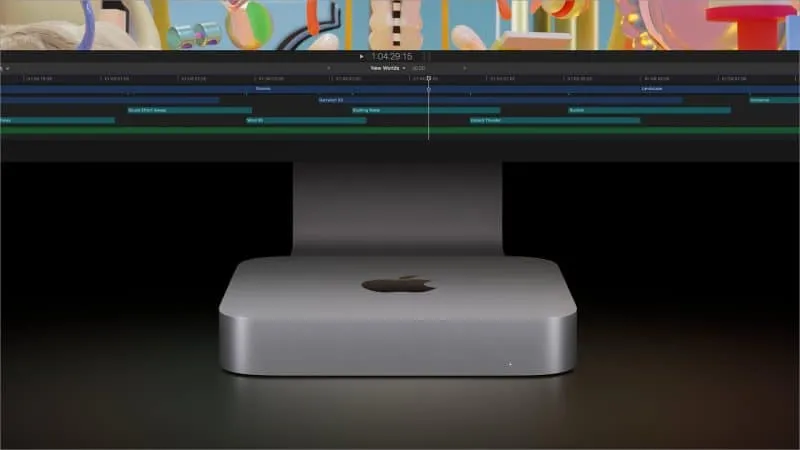 Alongside the new 14-inch and 16-inch MacBook Pro models with M2, Apple has also renewed its desktop-class Mac Mini with standard M2 and M2 Pro chips. This enables the new Mac Mini to fly through most high-performance tasks that were previously unimaginable in such a small form factor device.
The Mac Mini variant, with the M2 chip, offers a perfect blend of power and affordability with Its 8-core CPU, 10-core GPU, and 16-core neural engine to deliver 1.5 times faster performance than M1. Moreover, the M2 chip can be paired with up to 24GB of LPDDR5 Unified Memory, which offers 100GB/s of bandwidth for smooth operation during intensive tasks like video editing.
Meanwhile, the M2 Pro variant of Apple's new Mac Mini takes performance to new heights with up to a 12-core CPU, a 19-core GPU, and the same 16-core neural engine for almost 40 percent better performance than M1 Pro. Unlike the standard M2, users can pair the M2 Pro with up to 32GB of LPDDR Unified Memory with 200GB/s of bandwidth for incredible processing power.
The Mac Studio 2023 is not only about performance; it's about connectivity too. The M2 model features two Thunderbolt 4 ports and a single HDMI port that can simultaneously support two high-resolution displays. In comparison, the M2 Pro model boasts four Thunderbolt 4 ports and a single HDMI port that simultaneously supports up to three displays. With the inclusion of Wi-Fi 6E and Bluetooth 5.3, even staying connected and sharing content is faster.
4. HomePod (2nd Generation)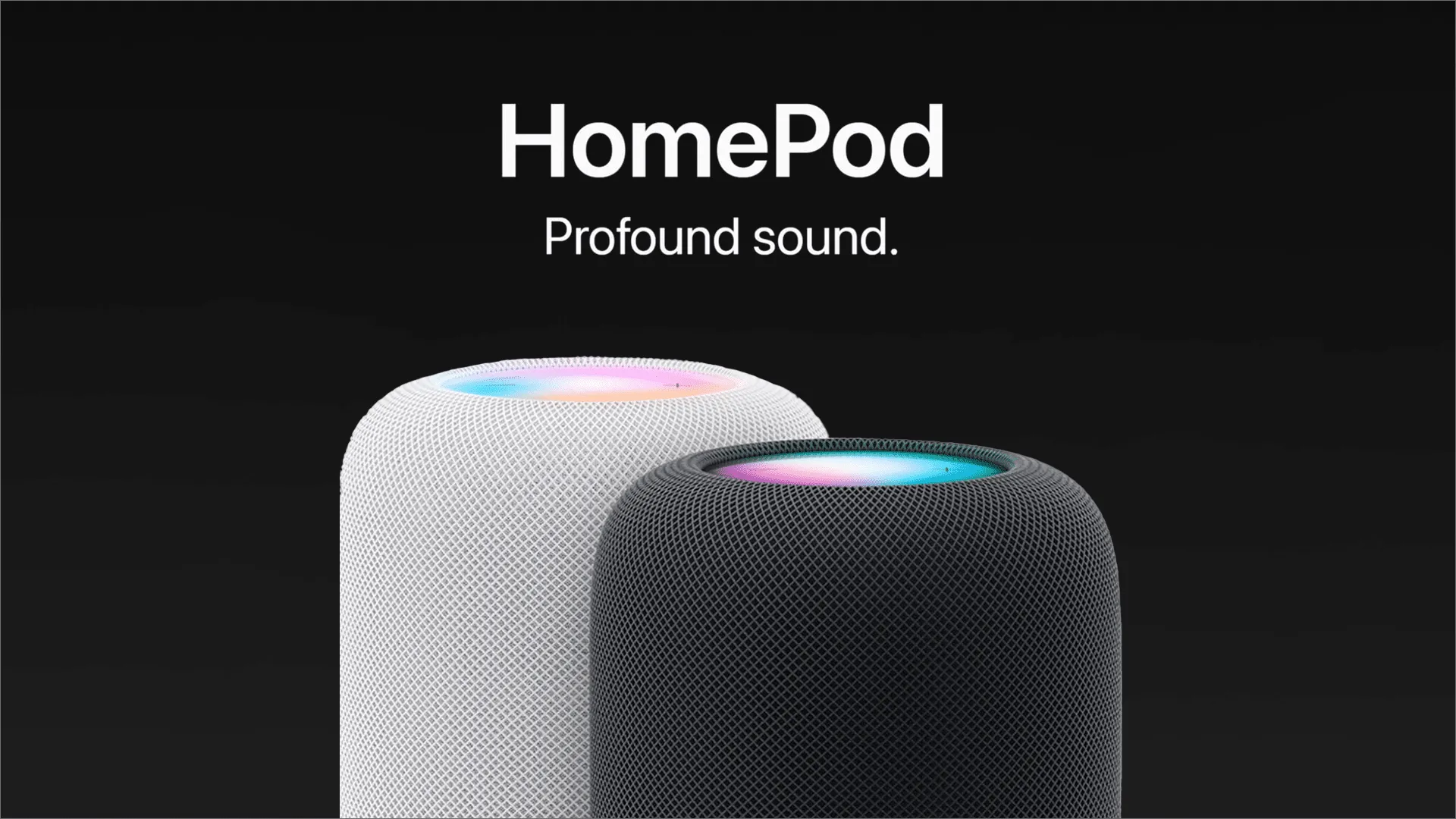 Launched almost four years after the release of the original HomePod back in 2018, the 2nd Gen HomePod brings in several refinements to Apple's first smart speaker to reduce its cost and offer new acoustic enhancements.
The HomePod 2nd Gen has a similar design to the original HomePod, but it has a few minor changes. Unlike its predecessor, the new HomePod comes with a detachable power cable. Additionally, it's available in a much darker 'Midnight' color, replacing the Space Gray variant of the original HomePod.
Internally, Apple has equipped the HomePod 2nd Gen with its S7 chip, which offers support for advanced computational audio enhancements that help improve the sound quality. Besides that, the latest HomePod is compatible with Matter, a new standard for smart home devices, which makes it easier to connect and control smart home devices from different manufacturers.
That's not all, Apple's upgraded HomePod 2nd gen even comes with new temperature and humidity sensors that can be used effectively to monitor indoor environments. This allows users to create automation that triggers specific actions when a room hits a certain temperature or humidity level.
5. Mac Studio (2023)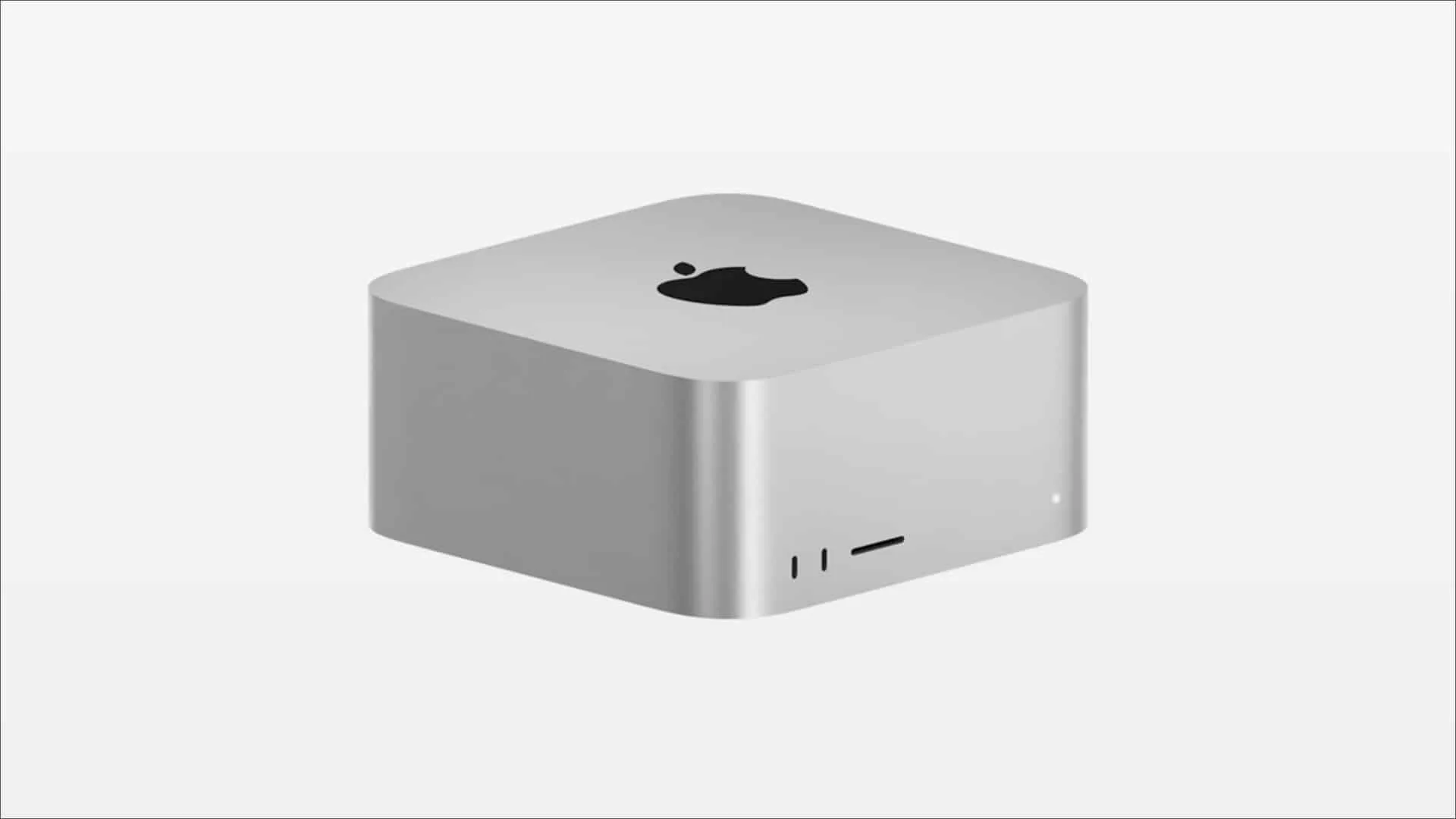 Apple's 2023 Mac Studio boasts remarkable performance and connectivity in a compact design. It features M2 Max and the new M2 Ultra, outpacing its predecessor and Intel-based models. The M2 Max is 4x faster than an Intel-based iMac. Whereas the M2 Ultra, Apple's largest SoC, offers workstation-class performance while being almost 6x faster than the Intel-based iMac.
The M2 Max Mac Studio, which sits between Apple's standard M2 and the highest-end M2 Ultra, can be configured with up to 12-core CPU, 38-core GPU and a 16-core Neural Engine. Moreover, it can be paired with up to 98GB of super-fast Unified Memory that offers a bandwidth of 400GB/s.
On the other hand, the highest-end Mac Studio with M2 Ultra almost doubles the performance offered by M1 Max. It offers up to 24‑core CPU and 76‑core GPU paired with 192GB unified memory that offers a bandwidth of 800GB/s.
As far as connectivity is concerned, both models offer four Thunderbolt 4 ports, 10Gb Ethernet, two USB-As, a single HDMI 2.1 port, and an audio jack on the rear. Meanwhile, there are two USB-C ports next to an SDXC card slot on the front, which are upgraded to Thunderbolt 4 ports on the M2 Ultra model.
6. Mac Pro (2023)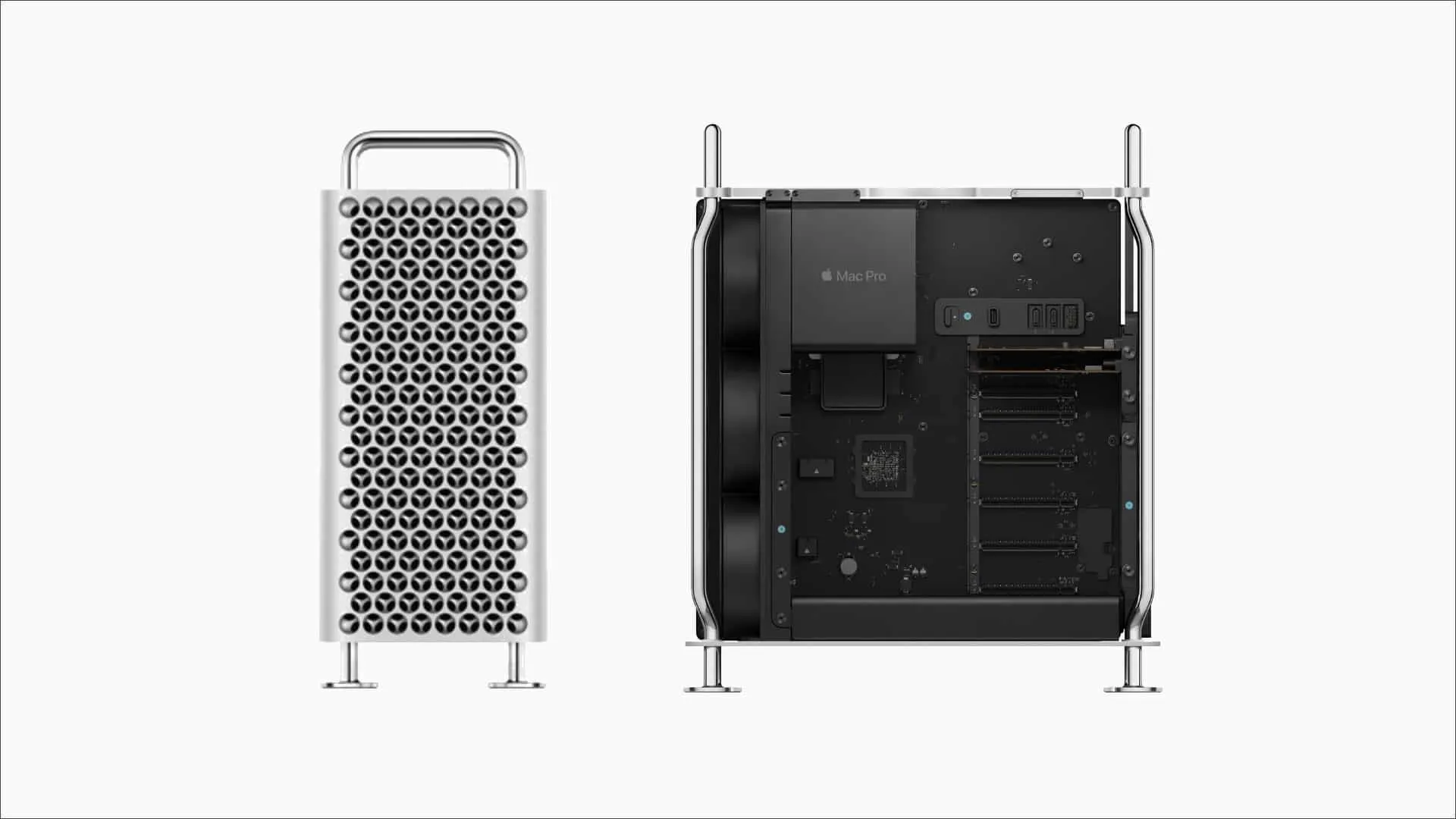 With the Intel Mac Pro being released back in 2019, and Apple nearing the end of its promised two-year transition to Apple Silicon, it was obvious for Apple to release a new Mac Pro in 2023. The latest Mac Pro comes with upgraded specs, including Apple's powerful M2 Ultra SoC. This allows it to offer almost seven times better performance compared to 2019 Mac Pro.
While we expected to see a compact redesign, Apple still went ahead with the same 'cheese grater' design as we had seen with the 2019 Mac Pro, with most changes being limited to its internals. For starters, you can't upgrade the RAM as the M2 Ultra comes with 198GB of integrated Unified Memory,
For creative professionals and power users, the GPU cores on the M2 Ultra offer almost seven times faster encoding and decoding time, so they no longer need a dedicated Afterburner card for these tasks. Moreover, the latest Mac Pro can also support up to eight 4K, six 6K, or three 8K displays.
As you'd expect, Apple has equipped the Mac Pro (2023) with a plethora of ports. This includes two HDMI 2.1 ports, dual 10GB Ethernet ports, seven PCIe Gen 4 slots, and eight USB-C Thunderbolt 4 ports, which is a huge step up from the 2019 Mac Pro that only supports Thunderbolt 3 and PCIe Gen 3.
7. Apple Vision Pro (Announced)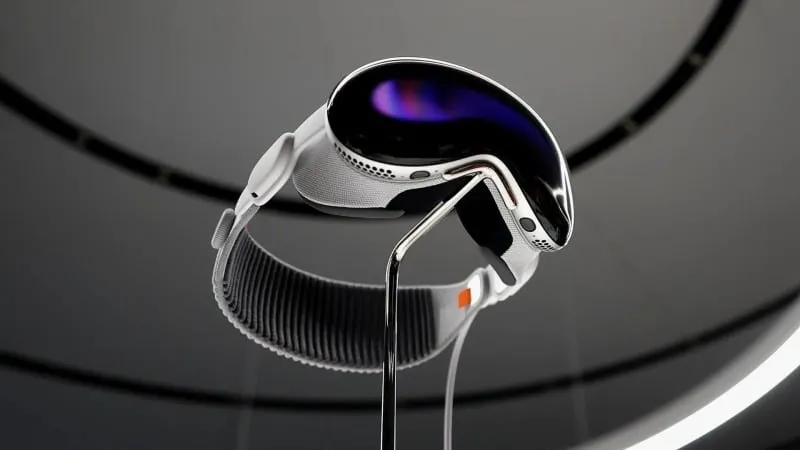 After almost five years of several rumors pointing towards a possible Apple AR/VR headset, it was in 2023 that we got a sneak peek at the Apple Vision Pro mixed reality headset at Apple's World Wide Developers Conference.
Apple has gone completely overboard with its first mixed-reality headset. As for its software and user interface, the Apple Vision Pro runs on a brand-new spatial operating system dubbed 'visionOS'.
Signing off…
This wraps up our list of upcoming Apple products in 2023. However, you must keep in mind that most of these products are based on speculations from industry insiders and leakers with no confirmation from Apple's end.
Nevertheless, we still believe that Apple has an excellent lineup of products launching in 2023, and we're as excited as you are to see them materialize. If you found this article interesting, we would also love to hear which Apple products you are the most excited about in the comments section below.